Our cars are precious to us. We spend a lot of money and time on them. Also, we take care of them to prevent any possible damages. But scratches and gouges are still bound to throw all our efforts into the bin.
So, does fixing it means more time and money down the drain? Hours in the body shop to fix one scraped mistake? Not necessarily.
In the era of automotive paints, you don't need to send your car away for days, because you can fix the little scrapes by yourself within a few hours.
For those who value time and money, we have reviewed the best automotive touch up paint to help you mend that scrape.
What Is Automotive Touch up Paint and What Are the Benefits of Using It
While over the years a variety of alternatives have been invented to fix the blemishes on cars, touch-up paint has been the one mainstay. No matter how untainted you want your vehicle to be, they will still fall prey to scratches.
So to repaint it, you can use auto touch-up paints, named after its purpose, as you only paint over the impaired area. Let's look at its benefits.
1. Saves Money and Time
It's possible to have it done professionally by spending a lot of money and time. But this is a cheaper and easier alternative. You probably don't want your car to be in the shop for a whole day. All you need them for is fixing a few scratches. So why go through all that when you can fix it in 1-3 hours and use it right after!
2. Easy to Do
Touch-up is a fairly easy process that can be done anywhere at any time. You don't necessarily need to be in a garage to do it. If you're still unsure of it, you can hire a mobile technician to come and do it. This is still going to be cheaper than sending it to the garage.
3. Matching Factory Color
Painting on it and bringing the same shine back might give you second thoughts but you can find exact matches to get the same look back. Most cars have codes for their specific color; you can use that to match the colors easily.
Our Top 10 Best Automotive Touch up Paint Reviews of 2021
In this section, we will not only suggest the best items, but we will also tell you how to select the color and use it. So let's start with the products.
If you need more automotive hacks, head over to Marcus Ford's CarColonel. He is very enthusiastic about automotive performance accessories.
Dupli-Color Universal Gloss Black Perfect Match Automotive Paint
Dupli colors have been in the business since 1938 and are one of the most well-established paint brands. With their variety of paints, you can find your matching color for almost any car.
This brand knows people's time is valuable. That is why the Dupli-Color Universal Gloss Black Perfect Match Automotive Paint is very quick to dry off.
It makes sure you can start using your car soon after you're done. As this is an aerosol type, it is very easy and very comfortable to use.
The best thing about this spray is undoubtedly the quality of its work. It will be hard to notice the auto touch-up because these paints were formulated to match with the original coating perfectly.
Having a variety of colors to match the right vehicle with the correct codes means you can't go wrong in selecting the color.
However, to get the original color back, you may have to spray some Dupli Perfect Match clear coat. That is if you want it to have the same gloss.
You can cover anything from large gouges to small scratches with this. The spray can contain enough paint to cover all those.
It is concentrated and gives you great value for money. In addition, the 360° nozzle gives you more control to evenly spray without missing a spot.
If you compare the benefits you're getting to the expense you're incurring, you will value this product a lot more. Since, if you wanted the same result in a body shop, it would have certainly cost a good deal of money.
Highlighted Features
Dries off quickly
Variety of colors to match with cars
Easy to maneuver
Can cover large gouges to match the original coating
The large can contains enough paint to color huge stains easily
Dupli-Color-AFM0360-Exact-Match-Scratch-Touch-Up
The Dupli-Color-AFM0360-Exact-Match-Scratch-Touch-Up is the ultimate tool that lets you clean the surface, color it, and coat it. All you need is the scratch fix. It doesn't get easier than this. This is the second Dupli-Color product on our list. It is particularly used for fixing small scratches.
Sometimes there are scratches or unsightly abrasions on your car's front that you just can't ignore.
But it isn't rough enough to call over a technician and why would you when you have access to this groundbreaking product! What makes this product special is how easy and efficient it is to use. It has options for both brush and needle tip.
With the brush, you can cover more ground, while with the needle tip, you can have pinpoint precision. So, it is safe to say that this auto touch-up paint has got you covered.
We start by using the abrasive tip to remove the remaining bits of dirt or paint on the damaged surface.
Next, using the needle paint or the brush tip, we apply the color. The color dries up quickly as well.
In about 30 minutes, when the color is all dried up, the final clear coat is applied to get the factory-look back and prevent future damages. All this is part of a single item.
On top of it, much like the other Dupli-Color products, you can find matching colors for most cars.
Highlighted Features
All-in-one product includes abrasive cleaning tip, color, and coat
Needle tip and brush tip allows variety in coloring
Very easy to use and quick to dry off
The clear coat brings the original look back
Quixx 00070-US Paint Scratch Remover Kit
Germany, being one of the most prominent providers of automobile solutions, has not disappointed with their scratch removing tech as well. Quixx, a well-known German brand, has one of the most worthwhile scratch solutions ever.
In addition, the Quixx 00070-US Paint Scratch Remover Kit is also inexpensive and easy to use.
To get rid of scratches and gouges, you only need this one product. It not only paints over the scratch to return your car to its original glory, but it also fixes the gaps from inside. This means it permanently removes the scratch.
Furthermore, there is no need for additional help to get this done. You can do it yourself easily. The procedure is quick and simple. Also, it only requires two steps, so it's also efficient.
For people who want more, this comes with an abrasive paper. You can scratch the paper on the damaged surface to roughen it up before applying.
First, we use the repair polish to repair the gouges. It melts the area and brings it back to its original condition.
Then using the finishing polish, it completely covers up the damage and looks exactly like its factory appearance. You can find multiple colors to match with your car. It is available for most cars.
People who are not used to touch-up paint will love this product as it comes with detailed instruction. It tells you exactly what you need to do.
On top of that, it also clearly mentions the type of scratches and depth of scratches you can fix with this. Therefore, you will know exactly what you will get from this.
Highlighted Features
An easy and quick two-step procedure
Inexpensive and efficient
Removes and fixes scratches for good
Comes with sandpaper along with two polishes
Genuine-Honda-Accessories-08703-NH731PAH-PN-Touch-Up
The Genuine-Honda-Accessories-08703-NH731PAH-PN-Touch-Up is best used for Honda cars. But we couldn't help but mention it since it does such a clean and tidy job.
You can find this for almost any Honda car. If the color is unavailable, it can be ordered by contacting the company directly.
Furthermore, if you go to a Honda showroom, they will show you exactly how it's done. Even if you don't understand how to use touch-up paints, they will properly show and help you to do it.
With this, you can fix scratches easily, and it also works very fast. So you will be able to use your car soon enough.
However, after using the paint, it is better to not wash and clean your car for about a week. This will completely fix the scratches.
Hence, you won't have to worry about scratches unless you get new ones, of course. This is a pen-type accessory so you can precisely remove scratches.
Although it works best on small scratches, you can also take care of bigger ones with this. But you may have to refill it sooner. And you will want to refill it as it is such a useful product.
Since this is mostly for Honda cars, it's a lot cheaper than other products of its kind. In fact, it is one of the least expensive products on our list.
Moreover, the product uses high-quality paint that protects it from UV rays and hence, rust and corrosion.
Highlighted Features
High-quality protective paint
Matches with all Honda cars
Reasonable price
Paint is quick to dry and also durable
VHT SP201 Wrinkle Plus Black Coating Can
Nothing speaks durability like a VHT product. Recognized for their lasting and effective products, VHT is a brand known for its weather-resistant products. The VHT SP201 Wrinkle Plus Black Coating Can is the same. No matter how hot your car gets, the paint on it won't sweat.
Their products don't only feature high weather tolerance, but they are also resistant to chemicals which makes this product one of the strongest spray paints on our list. When you use the wrinkle plus, you get a sort of wrinkly outlook which gives your car a custom look.
However, if you would prefer sticking to the original look, a little use of primer color and clear coat will certainly give you your desired outcome. But its main attribute is definitely its superior heat resistance. It can easily withstand up to 350° when properly applied.
Moreover, you get a lot of spray for a very reasonable rate. This will cover up large spots and gouges easily.
And if you own this, you can use it to color other car parts as well. Therefore, this is a very ergonomic product.
However, when using this, you need to shake it well to get the paint out evenly.
Also, to get the best result after applying a coat, you should wait around and let it dry before applying the second round of sprays. For your protection, wear a mask and spray it in a well-ventilated room.
Highlighted Features
High temperature and chemical tolerance
Applicable on a variety of surfaces
Gives a natural wrinkly texture
Extremely durable and economical
ATLIN-Disposable-Micro-Applicators-Brushes
Those of you more accustomed to touch-up paints and its manifold methods will surely agree that to eradicate deep scrapes you need to work a little harder. Touch-up paints work miracles on scratches, but if the scratch is metal, the paint may be inadequate in covering it up completely.
Then you need to follow the general procedure of cleaning the damaged part with rubbing alcohol.
After that, use putty to fill in the gaps and finally put on the color with a precision brush. This is where the ATLIN-Disposable-Micro-Applicators-Brushes really comes in handy.
When using the colors that don't come in aerosols or pens, these brushes seem pretty useful.
Not to mention, you get a much more precise result using this than the others. The tips are as small as 1.5mm and can be easily twisted to give you access to tight corners.
Also, the brushes aren't messy, so you don't have to worry about spilling paint all over the place. Furthermore, it is very economical, and you get 100 pieces in one set.
So you can use them for a long time. They are also easily storable as the container dispenses one-by-one and the lid protects the brushes.
You need to buy additional items with these brushes. If you do it right, the result will surely be pleasing. Also, you can carve other designs on your automobile with this.
Highlighted Features
Small and precise brushes
Economical; 1 container has 100 pieces
Works with any paint
Brushes are flexible; can reach tight spots
Genuine Subaru J361SFJ000 Touch-Up Paint
The Genuine Subaru J361SFJ000 Touch-Up Paint perfectly matches with any Subaru car. As the paint is made by Subaru, there is no doubt about its quality.
The colors will give your Subaru its original look back. Although these are for small scratches or abrasions, you can take care of bigger ones too.
You can select the colors directly online by using your car's code. This will get you an exact match.
These paints are very easy to use, and they dry off relatively quickly as well. If you're looking for an easy way to color your car's blemishes, this will be useful.
The product is a pen-based product. The pen is really nifty, and you can draw on any chips and scratches with precision.
It gives you more balance than brushes, and with enough paint in it, you can cover up most of your scratches in a single attempt.
However, there have been complaints about the pen being hard to deal with, as some users said that adequate amounts of paint were not coming out of the pen. But the issue was only seen by some of the users. Most users were satisfied with the pen pressure and output.
Highlighted Features
Ideal for Subaru cars
Can match colors with any Subaru car
Nifty pen for covering chips
Easy to use and quick
Genuine-Toyota-00258-001G3-21-Magnetic-Touch-Up
If you own a Toyota Car and are looking for the right paint to erase those scars, then look no further. Because Toyota has a range of perfect matching paints for you to use right away. In your search for the best automotive touch up paint, you're sure to bump into the Genuine-Toyota-00258-001G3-21-Magnetic-Touch-Up if you own a Toyota vehicle.
Now, knowing how precious a car is to us, we always want it to look good. Letting a few scratches get in the way of that, is painful. But with this color, you won't have to worry about that at all.
Toyota not only brings you the solution to scrapes and chips, but the quality is also top-notch and good enough to be compared to the car's factory look.
Moreover, you don't need to be a technician to use this product as it is very simple to use.
You can use a well-designed pen to cover up any blemish on your car's body and have it look new in just a matter of seconds. The tip of the pen is really thin, making sure you can have precision when using it.
However, if you fancy a brush over the pen, you can also use the brush. You can easily take care of larger stains and abrasions with the brush.
The quantity is sufficient to cover up any scratches. Not to mention, you can also keep it for a long time without worrying about the pen drying off.
Lastly, as the colors they have are specific, if you can match it with other brands of cars, you can get the same polished look on them as well.
Highlighted Features
Efficient and thin pen tip
Brush tip available for bigger scratches
Simple and quick mechanism
Storable and durable
Best for Toyota vehicles
Car Scratch Repair Pen Car Remover Scratch Repair Paint Pen
The Car Scratch Repair Pen Car Remover Scratch Repair Paint Pen is one of the best modern-day products. It works with most factory colors. If the original coating hasn't been tampered with, then it certainly will match the color of the car accurately.
For small scratches that require no filling in, this remover is perfect. It erases scratches completely from its core.
As this is small, it is easy to keep and store. It is also easy to maneuver. The brush that comes with this is flexible and can reach difficult spots with ease. In addition, this item is also water-resistant once it gets properly dried.
So you won't have to worry about the paint corroding.
The procedure is also straightforward. Clean the area where you're going to apply it. Afterwards, shake the bottle properly before using it.
Lastly, let it dry well. It is instructed to do this on a sunny day for proper drying. If the paint is still wet, it might come off.
Moreover, this product's usefulness doesn't end with cars. This is a multi-purpose product that can be used on different vehicles like a boat, truck, etc.
You can also use it for DIY painting on your vehicle. Drawing logos or writing words on your vehicle with this is also a popular choice.
To conclude, this is one of those reasonable products that you need to have if you can match the color. This will surely be more economical than most of the alternatives.
Highlighted Features
Perfect for covering small scratches
Water-resistant and quick
It is a multi-purpose paint that can be used for DIY logos, writing, etc.
Straightforward procedure
SEM 39143 Trim Black Aerosol
SEM is a proud paint brand that has been around for a long time. They know their way around the colors, and it shows in their quality products.
This brand specializes in colors. Their products are not only for one kind of use. These colors can be used on various surfaces like steel, aluminum, stainless steel, and chrome.
The quality of their products is also well balanced in terms of the overall color, durability, and resistance. You will surely get a factory-like finish if you use the SEM 39143 Trim Black Aerosol in the right car.
While it is great for removing scratches or chips on your new car, it is also good for the faded colors that a relatively older car exhibits.
Moreover, the finish you will get from using the SEM aerosol is going to be much similar to the original color. They specialize in making the colors that hold the factory features. With this Black trim aerosol, the application is simple.
First, you properly clean the surface, and then you spray the bottle. Like all aerosols, you have to shake it before applying to get even results.
Afterwards, in-between each coat, you should wait about 3-5 minutes to let the paint dry properly. If you spray continuously, the surface will create uneven layers where wet paint might start to drip.
Considering the high-end results this gives, it is understandable that this product is more on the expensive side.
Highlighted Features
Quality colors give a factory-like finishing
Simple shake and spray method
A popular brand of paints
Can be applied on various surfaces
PlastiKote 1000 Universal Clear Coat Automotive Touch-Up Paint
Like the brand's name, the PlastiKote 1000 Universal Clear Coat Automotive Touch-Up Paint is also well known for its coats. PlastiKote has been providing color solutions for more than 20 years now, and they know how to give more value for your money.
This product eradicates scratches completely. But that's not all; this also protects the car from future nicks and scratches. The protective coat doesn't only cover up old bruises but helps to prevent new ones as well.
You can find matches to most universal colors. If you can match the colors using their easy codes, it is likely that your paint will match the car's original color impeccably.
This product only weighs 12.8 ounces, has both the color and the coat in it. The usual preparation is needed for applying it.
However, extra care should be given to ensure safety. Wear a mask and make sure there is plenty of ventilation in the room. Another thing you will love about this is its weather and rust-resistant formula.
Regardless of the weather or climate, this spray works well in all environments. That means it is resistant to extreme temperatures.
Moreover, this product is both durable and resistant. Therefore, it gives you more value for money even though it costs so little. Clearly, it is one of the top quality automotive touch up paints considering the value for money.
Furthermore, if your car has lost its flare over the years, you can use this to recolor it and bring it back to its old glory days. However, since it's a spray product, adjusting to small scratches may become a hurdle.
Highlighted Features
Protects the car from scratches and nicks
Resistant to extreme weather
Color and coat mixed together for simplicity
Variety color available to match base coat precisely
How to Choose the Best Automotive Touch up Paint
Now that you've gone through some automotive touch-up paint reviews let's go through the things you must properly check before buying one.
1. The Brand of Your Car
It is, in most cases, better to look for paints based on your car brand. That will help you to get the best touch-up paint.
Moreover, if your car brand has touch-up paint of their own, the likelihood of finding the right match is a lot higher than other paint brands.
2. Coating Shades
Even if you get the color exactly right, if the coating is of a different shade, it will still look inappropriate.
Cars exhibit different shades of coating, i.e., turbo, glamor, top-coats, and higher solids. These coats differ from car to car. Therefore, you should consider the coat of your car if you want perfection.
3. Color Codes
It is easier to match colors if the car brand has its own paint, but if they don't, then that is nothing to fret over. All car manuals contain their specific color code; you just need to find a paint brand and look for the match.
4. Depth of the Scratch
Even having the right color and coat might not do the work if your scratch is too big and deep. Then you might need to make slight adjustments like applying putty first.
Also, for deeper cuts, brushes do the job better. On the other hand, pens give you more control when covering smaller chips.
5. Drying and Resistance
One of the main reasons you don't want to send your car to the body shop is that you can use it when you need it.
However, if the drying takes too long, it is the same as sending it to the body shop. Furthermore, if you use the car before the paint dries off, it might drip and become a mess. So the paint should be allowed to dry properly before you take it out.
6. Ease of Application
Sometimes pens don't work, or brushes aren't flexible enough. These problems may occur and make your work tedious. So you should check those before buying them.
Types of The Best Automotive Touch up Paint
Different types of auto touch-up paints are best for different types of scratches. To understand which one you need for your car, you have to understand when they're most effective.
1. Pen Touch-up Paints
Pens became really popular recently as they're inexpensive and you have the most control over them. With pens, you can precisely cover off scratches.
However, buying a cheap pen might not give good results. Buying a high-quality touch-up paint pen doesn't only ensure a factory match, but it also becomes easier to apply the color. The balance you get from the tip of the paint is important.
2. Touch-up Bottles and Brushes
Touch-up bottles are usually accompanied by brushes. You might buy the brushes separately, or it might come with the bottles.
Brushes are preferred by many auto body repairers because they can fix larger and deeper scratches with ease. The flexibility and quality of the brush are important. If the brush is not of good quality, it might leak color and using it won't be comfortable.
3. Touch-up Sprays and Aerosols
Sprays can fix gouges and scrapes that would be too much for brushes and pens. The sprays work a lot faster. But you need to be careful not to spray on to parts that don't need touching up.
Also, unlike the other two, spray cans don't dry off either. They're properly sealed.
Another reason for loving sprays is, you can spray in a cup and then use a brush to seal the small scratches. However, among the three, sprays are usually the most expensive.
How to Use Automotive Touch up Paint
Although you can call a technician to do it, it is a fairly straightforward process that you can do yourself.
Step 1: Cleaning the Area
Before applying the paint, you should wash and clean the vehicle properly. Let it dry off before going ahead.
Step 2: Sanding
This step is only needed if the surface is uneven or has small particles. Sand only the damaged area. Sandpapers are sometimes provided with the touch-up paint. If they are not provided, you can just buy one from your local store.
You may then put on rubbing alcohol to make the area smooth and ready.
Step 3: Using the Touch up Paint
If you're using aerosol or spray, you should cover the areas that you don't want the paint to be on. But if you're using a brush or pen, then it is not necessary to do so.
Now apply the coat in several layers until the scratch is covered up to the surface of the vehicle. If you're using spray paint, you should wait 3-4 minutes before applying the next coat.
Follow the instruction on your paint to know how long to wait in between and after.
Step 4: Applying Clear Coat
Once the paint has dried off, use the clear coat in adequate amounts to get the best finish on the job. Then wait for 3-4 days for it to completely dry off.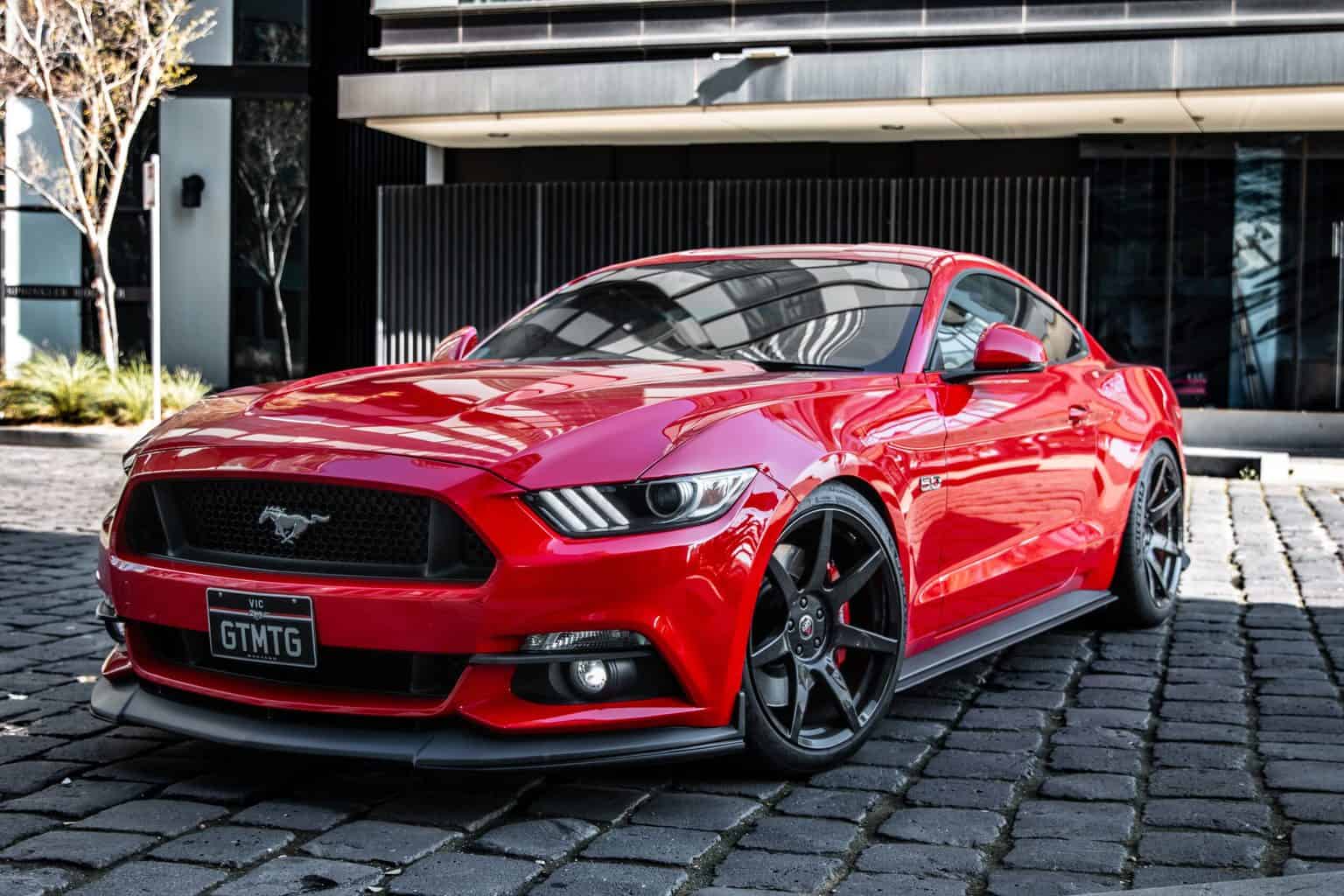 Frequently Asked Questions: Automotive Touch up Paint
Here we have some of the most commonly asked queries regarding automotive touch-up paints:
Q1. Can Touch-up Paint Be Used to Cover Rust?
That is not recommended. Auto Touch-up paint should be used over a clean surface as the rust may continue to grow within the paint, and you will soon have to redo it. Our suggestion would be to clean the rusty surface completely and then apply paint.
Q2. How Long Does a Touch-up Last?
It depends on the proficiency of the work and the materials used. If the touch-up was done properly with good quality products, then it should last for more than a year. On the other hand, if it is done professionally, it will last a lot longer than that, maybe even 4-5 years.
Q3. How Long Does It Take to Dry Up?
It varies between products from different brands and colors. For most paints, it usually takes 24hrs or longer. But if the dimension of the damaged area is really small, then it doesn't take that long. In addition, the weather is also a factor. Rainy or colder days take the paint longer to dry off.
Q4. Can I Do DIY Paintings on My Vehicle?
Most branded touch-up paints are good for DIYs on your vehicle. However, if prior to the detailing, touch-up paint was applied, then you should wait a while to let it dry off properly before redrawing on it. If touch-up paint was not applied, then the paints might mesh together and become unsightly.
Q5. What Is Flashing Off?
Flashing off is the time taken in between applications of coats. Especially when the aerosol is used, if you keep spraying continuously, the layer will result in thick or dripping coats. Therefore, take time after spraying a coat.
Q6. What Is a Clear Coat?
The clear coat is a colorless layer that protects the color underneath from corroding and rusting. It also determines the shine or gloss of the car. There are different types of coats. Each displays a different shade or style of gloss and protects the car from intense heat and other natural extremities.
Final Words
Now that you know all about the best automotive touch up paint, you probably know your next step. However, if you're confused because your car brand doesn't have its own paint, then you can always look at the color brands we have mentioned.
Buying paints from brands that specialize in this kind of work might help you get what you're looking for. If you can extend your budget for a good product, then the Dupli-color and PlastiKote paints are brands you can look into to find the right match.
Finally, buying the right paint for your beloved car is an important decision, so you should definitely match the codes and do it the right way. If done properly, this is a simple process.
Nevertheless, let us know in the comment section how much you liked our automotive touch-up paint reviews.