As an Amazon Associate we earn from qualifying purchases.
Underlayment is the final weather barrier between your finished roofing and your roof's raw plywood. In addition to choosing roofing materials, you should also consider roof underlayment.
Shingles, for example, are just the first line of defense against elemental damages. With the best roof underlayment, you will be able to back them up to provide maximum protection against extreme weather events.
You also need underlayment for metal roofing. Since the roof is the backbone of any home, it's recommended that you spend some time knowing about the materials that your roof comes with.
Our Top Roof Underlayment Reviews
From protection against ice packs to harsh winds, here is a list of some of the top roof underlayment that you can rely on.
Brand
ArmorLay 25 Synthetic Roof Underlayment 4′ x 250′
Tyvek Protec 120 Roof Underlayment 4′ x 250′
10′ X 15′ Firestone RubberGard 60-Mil EPDM Roofing Rubber
Product
Special Features
Water resistant, slip resistant polymer
Unique embossed pattern allows for better traction and grip
Flexible Material, easily contours to unusual roof shapes
Brand
ArmorLay 25 Synthetic Roof Underlayment 4′ x 250′
Product
Special Features
Water resistant, slip resistant polymer
Brand
Tyvek Protec 120 Roof Underlayment 4′ x 250′
Product
Special Features
Unique embossed pattern allows for better traction and grip
Brand
10′ X 15′ Firestone RubberGard 60-Mil EPDM Roofing Rubber
Product
Special Features
Flexible Material, easily contours to unusual roof shapes
ArmorLay 25 Synthetic Underlayment 4′ x 250′
Highlighted Features
1000 square feet coverage
UV exposure time is 60 days
Fully textured surface
Anti-slip polymer on the bottom
The ArmorLay 25 Synthetic Underlayment weighs less than 25 pounds per roll and can easily cover 1000 square feet of space. It will give you better results than traditional felt, and the installation procedure is much easier compared to a rubber felt. It's also much lighter and stronger than a normal felt.
With just one roll of this synthetic cover, you are getting five times more coverage too. It can be used on metal roofs, steep slope roofs, and all composite roof shingles (asphalt-based).
The performance of this underlayment meets ASTM D226 & ASTM D4869 standards, so you won't have to worry about its quality.
On the bottom of its surface, the polymer is applied to make it slip-resistant. In addition to that, the outer surface has a 60-days UV exposure rating. This will give you enough time to finish your roofing project. Now, as with all underlayment, walkability is something that is very important.
To improve the walkability of this one; textured fabric is applied on the top surface that allows for improved steep slope walkability. This also makes installation much safer and easier. This product works just like a building wrap and will protect your rooftop from water.
Pros
Stronger and lighter than traditional felt
Improved walkability
More coverage
Cons
Tyvek Protec 120 Roof Underlayment 4′ x 250′
Highlighted Features
Ideal for 2:12 slopes or higher
Industry-leading walkability
Woven polypropylene construction
90 days of UV exposure rating
The Tyvek Protec 120 from DuPont is a specially engineered synthetic option that has some top-notch walkability. Ask any roofing contractors, and they will swear by this product. This underlayment is ideal for 2:12 slopes or higher and is compatible with a wide variety of roofing materials.
This lightweight underlayment can easily tackle 65mph wind gusts with ease. That goes to show you how tough it is. And I'm talking about exposed roof here. Thanks to its four-layer construction, it can keep the wind out, and the material can easily outlast the winds. It also has excellent tear resistance.
As I've said before, this one has industry-leading walkability, and you can get sound footing even when damp. Roofing is hard work, there is no doubt about that, but this product can make the whole process a bit easier. The slip-resistant coating gives the roll a good grip to the roof.
The high strength of this synthetic option comes from its woven polypropylene. In addition to that, it also has a water barrier layer. There are grooves on the top that protects the work environment from dirt and water to create a safe roofing installation surface.
Pros
Compatible with a variety of roofing materials
Enhanced walkability
Solid grip and wind resistance
Cons
10′ X 15′ Firestone RubberGard 60-Mil EPDM Roofing Rubber
Highlighted Features
A top-of-the-line synthetic rubber compound
60 mil thick and flexible
Easy to contour
Resistant to weathering from elements & UV radiation
The Firestone RubberGard Roofing Rubber is constructed using a high-performing synthetic rubber compound. This roof underlayment gives the EPDM membrane outstanding durability, good resistance against the ozone, UV radiation, and also from elemental damage.
In short, this one is really tough and performs as advertised. In addition to that, it's 60 mm thick. There are a couple of benefits by having that extra pounds of sheer weight. First, when it rains, it will be quieter. Second, it will keep your roof very cool in the hot summer days.
Third, it makes the underlayment incredibly tough. It's virtually impossible to tear this one apart with your bare hand. It will also give the best waterproof protection and will perform just as good as any rain and winter shield, if not better. Furthermore, you get a longer service life and great low-temp properties.
It is the sort of rubber liner that most building owners, specifiers, contractors, and architects use for commercial roofing systems. It's also reusable and recyclable in many situations. However, because of the weight, it might become a bit difficult to wrangle the underlayment into a suitable position.
Pros
Good value & low life cycle
Impressive durability
Outstanding waterproofing properties
Cons
10' x 15' Firestone Rubbergard 60-Mil EPDM Roofing...
60-Mil Liner: The Most Popular Material for New And Re-Roof, Low Slope, Roofing Applications
Outstanding Durability And Low Life Cycle Cost Means Excellent Value
Easily Contours to Unusual Roof Shapes. Perfect for Do-It-Yourself Homeowners or Roofing Contractors
Tyvek Protec 160 Roof Underlayment
Highlighted Features
Ten squares per roll
Easy to chalk and wrinkle-free
Acts as a moisture barrier
Six months of UV protection
Another roof underlayment from DuPont and this time it's the Tyvek Protec 160. It's 14.9 mils thick and weighs 31 lbs. per roll. This one is 4′ x 250′, meaning it is 250 feet long and 4 feet wide when unrolled. In short, one roll can cover ten squares. As for the product itself, it is durable and thick.
The main reason why you would want to consider getting this one is that the UV protection easily lasts for six months. That's 180 days of exposed roof. For those of you that live in a hurricane-prone area, you should get some of this. It works great for hurricane roof patching and easy enough to install without any helping hands.
Feature-wise, it is the same as the Tyvek Protec 120 with some performance upgrades. It has the same industry-leading walkability and can be installed under a wide variety of roofing materials such as metal roof cladding, cedar, and asphalt shingles. Thanks to its amazing traction, it is ideal for steep slopes.
You can also expect a similar level of performance because this, too, has four-layer construction. In addition to its high performance under different roofing materials, it also features slip-resistant coating. It also acts as a moisture barrier to protect the roof during installation.
Pros
Good coverage
Easy enough for DIYers to install
Tough & lightweight
Cons
Tyvek Protec 160 Roof Underlayment - 4' x 250' - 1...
Compatible with roofs with asphalt shingles, cedar shingles, tile, slate and metal roofs
Use for repair, re-roofing and new construction applications
Preserves the roof deck during installation and provides an effective secondary moisture barrier.
Grace Ice & Water Shield Roof Underlayment
Highlighted Features
Creates watertight seal around fasteners
Self-adhering premium membrane
Included two waterproofing materials
Flexible and easy to work with
Finally, an ice and water shield, aka self-adhering roof underlayment. If you want protection against wind-driven rain, snow, and ice dams, get the Grace Ice & Water Shield Roof Underlayment. This self-adhered membrane is highly durable and comes in a 225 sq. Ft. roll. If you have leaking problems on your roof and want a permanent solution, this is it.
Apply it in detailed areas or on the whole roof to prevent leaks. Because of the way it is constructed, the membrane can create a watertight seal around caps, nails, and other fasteners. You can also apply it at eaves to prevent any sort of leaks that are usually caused by ice dams.
As for the construction of the membrane, there are actually two different types of waterproofing materials. This makes it a highly versatile underlayment that you can use under roof coverings that are mechanically attached—for example, roofs with cedar, tile, slate, and asphalt shingles.
It can also be used on sloped roofs. The aggressive rubberized asphalt adhesive of this ice & water shield is backed by a layer of high density, anti-slip coated cross-laminated polyethylene film.
I know that's a mouthful, but it is what it is. To protect the adhesive quality during installation, there is a fold less release paper.
Pros
Versatile underlayment material
Ideal for preventing leaks
Bonds tightly to the roof deck
Cons
Don't leave it exposed for more than 30 days
Tyvek Protec 120 Roof Underlayment 4′ x 250′
Highlighted Features
It can be used on slopes 2:12 or higher
Compatible with a variety of roofing types
UV exposure for up 90 days
Easy to chalk and wrinkle-free
If you are not fond of very thick underlayment and want something lighter and thinner, try the Tyvek Protec 120. This is very good roof underlayment for that.
It has the same 4′ x 250′ with a thinner material. It's a waterproof underlayment and does a better job than regular roofing felts when it comes to re-roofing, new applications, and repairs.
If you plan on rejuvenating your barn's roof, this is the perfect lightweight underlayment for you. You also don't need any helping hands because it is easy enough to install on your own. This wrap has a slight static cling, which makes it easier to install. Fasten it properly, and this one will hold up for a long time.
You are also saving a lot with this product because it is about 25% less compared to its competitors. Just like any other Tyvek Protec products, this too has amazing tear resistance. As for its walkability, you will get good footing even when the underlayment is all damp.
To get the most out of it, make sure to use Tyvek sealing tape and grip type nails. That way, even if a storm blows your roof, you won't have to worry about any leaks or water coming into your house from the roof. It's a one-man job to put it in and easy enough to do so.
Pros
Easy to work with
Good footing even when wet
Works great on plywood roof decks
Cons
Can't be used with concrete tile
Roof Protector Underlayment Roll
Highlighted Features
Easy to install & handle
Lightweight and durable
Compatible with metal roofs
Good tear resistance
The Roof Protector Underlayment Roll is a simple roof protector underlayment that is normally used with other types of underlayment. If you plan on using it as a stand-alone layer, you won't get very good results. Also, keep in mind that the material is not waterproof. It isn't designed to be waterproof.
If you want complete rain protection, go with those dual-type peel & stick products. Also, it might shrink if you leave it exposed for too long in hot summer days. With that being said, there are places where you use this one but not the way you are thinking.
Although it has very good thermal, you can't leave it exposed for too long. Make sure to use a proper overlap. Now, the underlayment itself is not that bad.
It's from DuPont, so expect some quality features. It's lightweight, which makes it very easy to handle and install.
It has amazing tear-resistance and performance-wise; it is way better than standard roofing felt. This roof protector is also very durable.
For slopes that are 2:12 or higher, this can be a good choice. It's ideal for residential and commercial roofs and for applications under metal cladding or rubberized asphalt shingles.
Pros
Good slip resistance
Easy to cover a large area
Better than traditional felt
Cons
DuPont Roof Protector Roofing Underlayment Roll -...
Superior tear resistance compared to roofing felt for increased durability
Preserves the roof deck during install and provides an effective secondary moisture barrier
Four-layer construction; Top layer provides good grip, lamination layer acts as a barrier to water,...
MCA, Plastic String Reinforced Poly Sheeting
Highlighted Features
It's an abrasion-resistant poly
Very sturdy and durable
Reinforced polyethylene sheeting
Made from high strength film
Up next, we have a poly sheeting that has plastic string reinforcement for maximum tear resistance. This heavy-duty polyethylene sheeting is mostly used to protect your roof from heavy storms and snow. It's available in a variety of sizes and mils.
The MCA, Plastic String Reinforced Poly Sheeting features internal scrim that is tear-resistant and is constructed using high strength film for maximum protection and durability. In cold weather, this plastic sheeting doesn't lose its flexibility. This is possible thanks to its plastic string body. In addition to that, you won't have to worry about any punctures or rips.
Even though it has the extra support of the scrim, it won't rip that easily. Sheeting of this type is commonly used on storm windows to reinforce them.
If by any chance, the window blows out, this poly can and will hold the gap. It also has a wide range of uses.
For example, you can use it on painting jobs, for construction, works a tarp, and much more. You can even use it as a weather barrier. However, it is not seamless.
This means the seams might vary. While you can use it on a greenhouse, this isn't designed to be greenhouse poly.
Pros
Punctures and rips won't happen
Remains flexible in the cold
Can be used as a weather barrier
Cons
MCA Plastic String Reinforced Poly Sheeting 40...
Water-proof multi purpose plastic membrane
String reinforced for increased durability and tear resistance
For construction & painting jobs, as a vapor, dust or moisture barrier, tarp, concrete cover
MFM Wind & Water Seal Underlayment
Highlighted Features
Rubberized asphalt adhesive
Self-adhering roof underlayment
Reliable, uniform thickness
A non-slip polymer film
You have heard of ice and water shield, now have a look at MFM Wind & Water Seal Underlayment. This is a rubberized asphalt that can be used under any roofing material.
It is a self-adhering underlayment that has high adhesion. It comes in a single roll that won't dry or crack even when left exposed.
Thanks to its high adhesion, installing this underlayment is a breeze. This also eliminates any space for water to move around under the membrane.
You can also install it on top of other roof protectors as a secondary waterproofing underlayment. It can also serve as a weather barrier.
This will make your roof even more protected against elemental damage. A single roll weighs 52 pounds and has a thickness of 40 mils.
It has a non-slip polymer film on top that increases walkability. This one has good thermal properties, and the adhesive is rubberized asphalt that can withstand high temperatures.
As long as the surface is clean, this Wind and Water seal can be applied to masonry, plywood, rigid vinyl, OSB, house-wrap, foam insulation, and many more. Since it is mostly used as a vapor barrier, make sure you have proper ventilation before installing this one.
Pros
Good for protection against wind-driven rain
Very easy to apply on roof decks
Self-sealing properties
Cons
Orgill Roofing Felt 30RF Standard Roofing Felt
Highlighted Features
Rubberized asphalt saturated utility felt
Consists of organic fibers
Flexible and durable
Uniform felt
This is another roof underlayment from ORGILL is your everyday, typical roofing felt that is available in two different sizes. For smaller applications, you can go with the 15RF version, and for larger projects, you can go with the 30RF version.
The Orgill Roofing Felt is not heavy as rigid cardboard nor light as a fabric cloth. It's a blend of both worlds. It's a flexible felt that consists of organic fibers that are uniform and meets the ASTM 4869 standard.
A single roll weighs 36 pounds, which means there is some weight to it. This asphalt-saturated felt is used as an underlayment beneath tiles, wood shakes, rubberized asphalt shingles, and other sloped layers.
This underlay has a length of approximately 72ft. Which means you get a coverage of 216 sq. feet approximately. In short, this saturated utility felt is what it says it is and does what it is made to do. With this underlay, you are certainly getting good quality and good value.
Pros
Easy to work with
Decent weight
Waterproof
Cons
How to Choose a Roof Underlayment
The best foundation of your roof is a good underlayment. For your dream home, it important that you install the best one possible. That's why you should ensure all the elements that go into making your roofing system is of the highest quality.
Picking a proper underlayment type might be a bit tricky. You have to consider the environment that you live in, the weather, and the type of roofing system you plan on installing.
It's a good idea to leave it to the professionals to pick a good roof underlayment for you. However, you can't trust everything your contractors tell you.
That's why it's a good idea to know how to choose roof underlayment so that you can get the most out of your investment and ensure a longer-lasting roof.
When it comes to the type of underlayment, I've written a separate guide that talks about all the different types out there. You can check that out if you want to know more about them.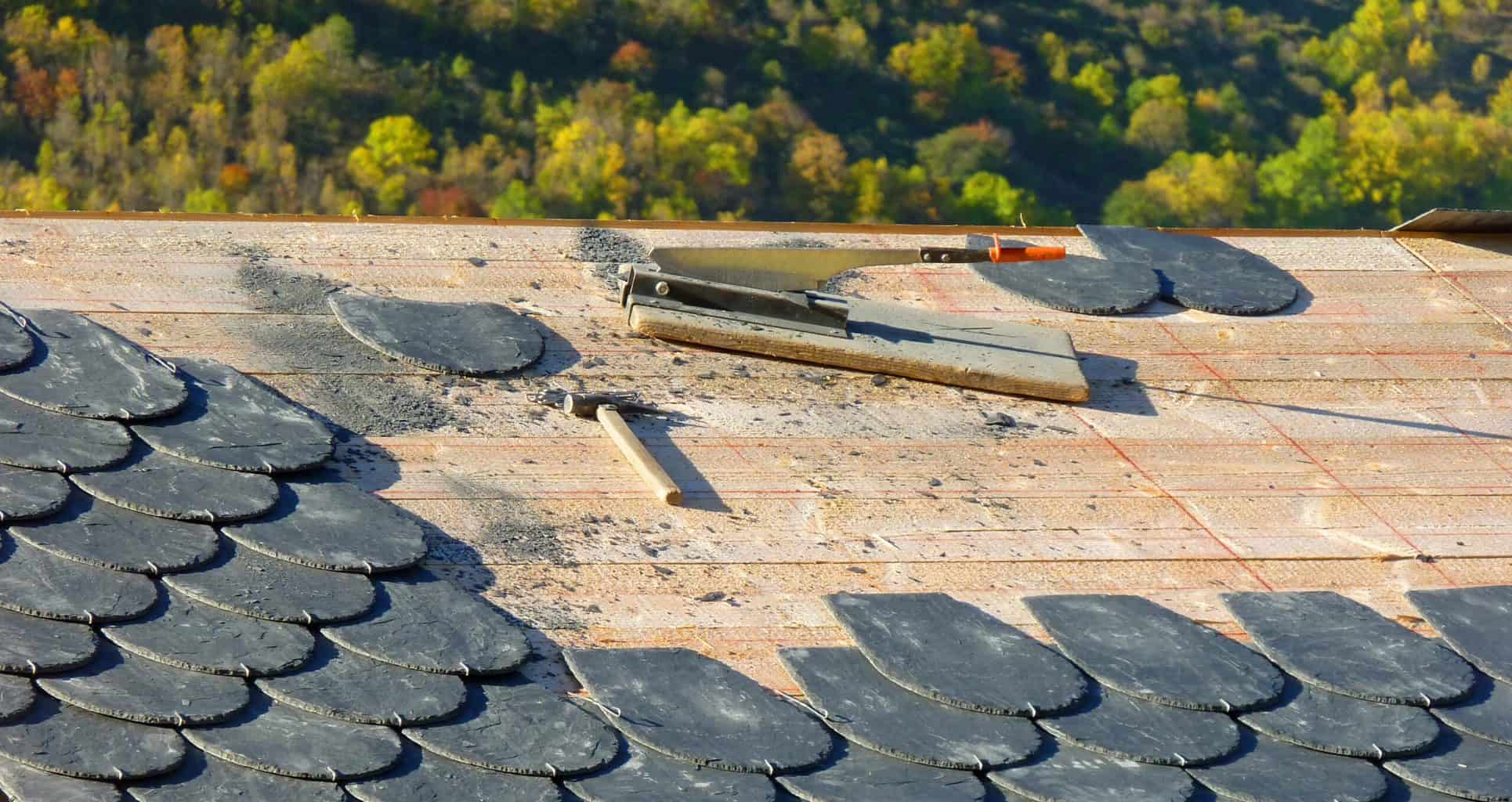 Just a quick recap, felt has been used as an underlayment for a long time. For years roofing contractors have been using this material. Whenever a roof was being replaced, the only option was felt.
Times have changed, and newer and better materials have replaced felt. See our separate guide on this topic to know which one will be best for you.
Underlayment is a layer of material that is applied directly to the roof deck. It repels moisture during shingle installation on your roof and protects it from moisture-related damage.
By any chance, if the shingles blow off, these underlayments will keep your house dry until repairs are made. In addition to that, they also act as a vapor barrier. They can also reduce heat build-up.
The most common types of underlayment are synthetic and felt. I'll be discussing more on this topic later on.
Now that's out of the way, let's talk about other factors that come into play when you are picking an underlayment for the first time.
1. Protection
To find out the best type of underlayment for your home, you need to first understand what features you will get from the product. Different roofing wraps will provide different protective features.
For example, some will only offer temporary protection in the event of a storm. It will protect your roof temporarily and give you just enough time to make the repairs.
Some will serve as a vapor barrier to prevent moisture. There are some underlayment's that can protect your shingles during installation from damage. If you plan on installing rubberized asphalt shingles, it's a good idea to go with an underlayment type that will provide protection from resins in the decking.
Last but not least, some underlayment will be completely waterproof, while some will only be water-resistant.
2. Misconception
Not all underlayment is waterproof. This is a very common misconception amongst homeowners because not all products that are labeled waterproof are self-sealing.
Those that are not self-sealing can leak. This is due to the fact that holes are made during installation, and water can get into those holes. The solution is to get a synthetic option.
3. Value
Not everyone can get the best underlayment for their roofing system. Not everyone has the means to do so. So, what will you do? Get the most suitable one for your roof.
For example, slate or metal roofs need underlayment with vapor protection, but you don't need to spend that much if you have standard shingles installed.
Most of your spend will go towards the installation process. This means, get something that is easier to install. However, compared to felt, synthetic will be more expensive.
While it might be a bit too much, you are getting a lot of value. For example, there are a lot of companies out there that are now providing synthetics at a competitive rate.
They are also more durable than felt and safe to walk on. In addition to that, they are incredibly lightweight, water-resistant, and vapor resistant and can stand up to high winds even if the shingles get blown off.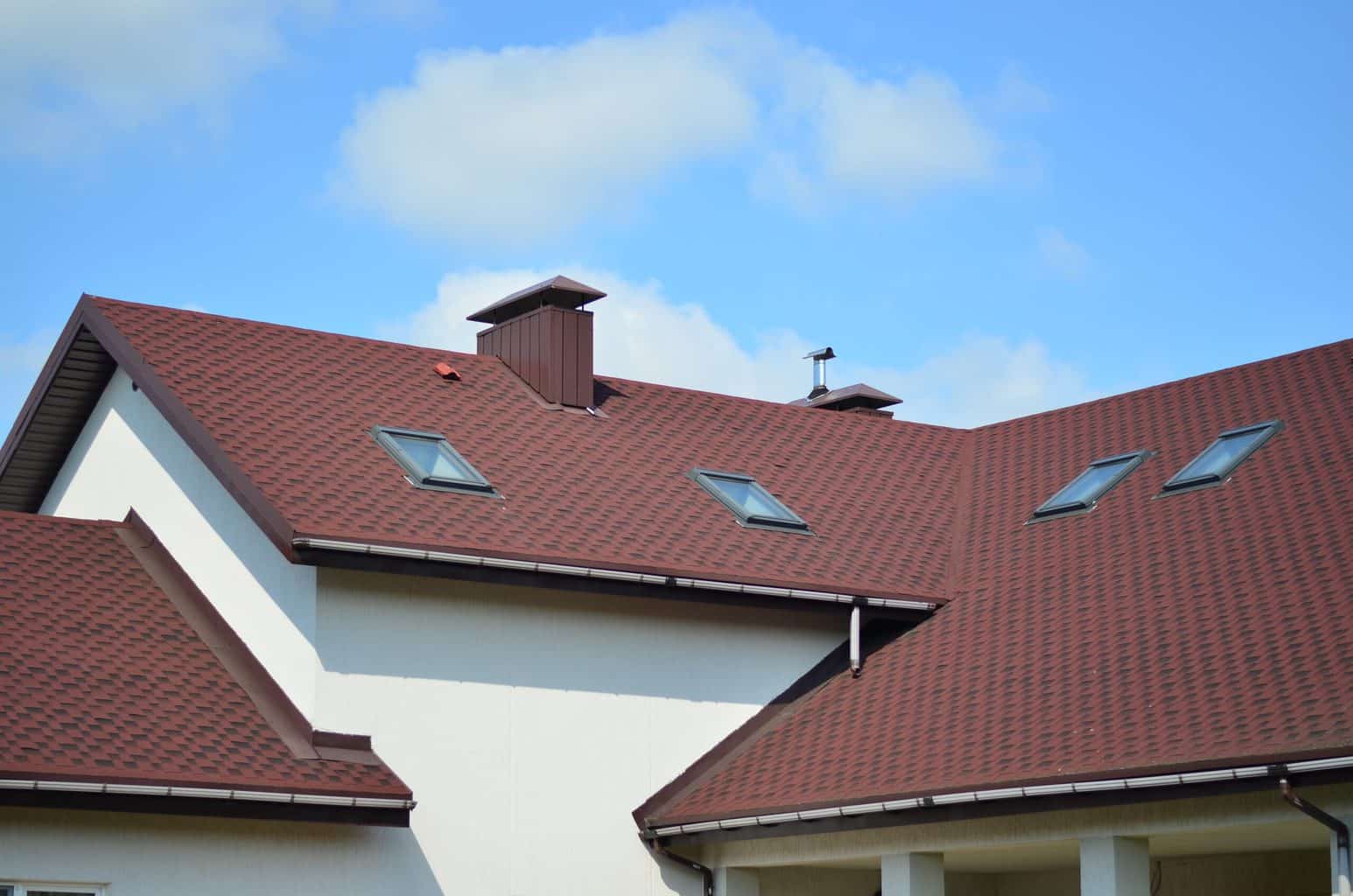 4. Quality
The quality of your underlayment will largely depend on the type of product that you choose. That being said, there are other factors like brand, materials used in the making, and their inherent durability.
A good indication of quality is the warranty period provided by the manufacturer. If it's a long warranty, that means the product will easily last for a long time. Try to look for an attractive warranty period to finalize your decision.
5. Environment 
Environment/climate is also an important thing to consider. For example, synthetic options are needed if you live in a higher humidity area where UV levels are high.
In general, homes that are in hotter locations require underlayment's that can resist heat, repel moisture, and provide more seamless application during installation.
Specifically, designed ice and water shields and heavy-duty felt underlayment are suitable for homes that are located in colder climates. It's because properties that are in colder climates usually experience gale or snow, rainstorms, and frequent winds.
6. Compatibility
Now let us talk about roof types and their compatible underlayment. Starting off with metal roofs, if you plan on using one, go with underlayment. The reason for choosing this type of underlayment is that you will get better heat resistant properties.
As with any metal roofs, heat is a major problem and can be dealt with properly if you use a synthetic option. Metal surfaces can get really hot after long-term exposure to the sun, and in the hotter days of summer, it can get really hot.
Traditional shingles are highly compatible with traditional felt underlayment. You can also use underlayments that are made using felt. As for the size of the felt, #15 is a good choice.
Not only will it provide good air ventilation, but it will also provide decent protection. The same goes for tile and slate roof.
You can also find different types of underlayments that are made specifically to work with certain types of roofing systems.
How to Install Your Underlayment on Your Roof
The installation process of different underlayment varies from each other since they are structurally different. Our previous section should give you a basic idea of the three types of underlayment. If you want to learn more, you could get a more in-depth discussion on the subject in this article.
In the following section of the article, we will take a look at the installation process of different roof underlayment in an easy to follow format. These underlayments are usually used above attics or rooms that have proper ventilation.
These products act like vapor barriers and can protect the room from moisture build-up. Before installing underlayment, make sure the roof is clean and free of any debris.
#Step 1- The first step is to install the drip edge. You want your underlayment to be positioned parallelly to the eaves in a horizontal direction. Make sure the overhang of the eaves covers up the drip edge.
#Step 2- Making sure that the anti-slip side is facing upwards, you need to work your way to the top from the lower part of the roof eave. To trim if off easily, cover the underlayment with a metal rake edge.
#Step 3- Do not place the underlayment too tightly. That way, it will have space to expand or contract with the changing weather.
#Step 4- Carefully check the overlap created by the underlayment. The allowed overlap depends on which product you are using for your roof. Ideally, with pitches between 3:12 and 1.5:12, the allowance level is at 6 inches horizontally and 20 inches vertically.
#Step 5- With the material placed, you need to drive 1-inch roofing nails on the deck. It will help you secure the underlayment and ensure that it does not come off with the heavy wind.
#Step 6- If your material requires adhesive, make sure you are using asbestos-free plastic roofing cement to fill the seams. It will protect the seams between the laps and secure it while you work.
#Step 7- Before you start covering up the underlayment, double-check everything. Then you can simply apply the battens to cover it up.
Top 5 Roof Underlayment Brands in the Market
When it comes to manufacturing underlayments, you will find a lot of different companies, each claiming to be the best. Here are the top 5 roof underlayment brands on the market. Keep in mind that this list is in no particular order.
1. ArmorLay by Garden Armor
ArmorLay is known for making high-quality synthetic option. Their products are engineered to enhance the life of your roofing system and can also be used on different types of roofing materials.
They also have products for metal roof applications. Safe to say, this a manufacturer you can trust.
2. Tyvek Protec By DuPont
Now, this is a brand that most homeowners are familiar with. They are most known for their wide range of underlayment types and sizes.
If you have a new construction project or want to renovate your home, you can easily find the right underlayment for the job from DuPont.
3. Grace
This is a brand that offers premium quality ice and water shields. They provide a wide range of self-adhering underlayments that are durable, longer lasting, and reinforced for maximum performance.
4. Owens Corning
Owens Corning is popular for its small yet highly versatile lineup of underlayments. Their most popular products are the Fiberglas™ Reinforced Felt Underlayment and the ProArmor® Underlayment.
5. Lottes Roofing
If you want commercial-grade rubber roofing materials, Lottes Roofing is the brand to go with. You could say they are the pioneer in the roofing industry. This brand has been around since 1919.
Safety Issues When Installing Your Underlayment
When it comes to installing your roof underlayment, it is best to hire a professional. However, if you are someone who prefers to do things on his own, then there are some safety things that you should know.
After all, your safety should be your first priority in any project. To that end, here are a few safety tips for you when installing your roof underlayment.
#Tips 1- You should always wear shoes with good grips. Since you are most likely working on slanted roofs, you need to be careful not to slip. One misstep can lead to severe injury if you are not careful.
#Tips 2- Fasten your underlayment with 1-inch plastic nails before walking on it.
#Tips 3- Make sure all your tools are secured on a platform or fastened to the rooftop. Roofing tools can get quite heavy. Tools like a hammer, if dropped, can cause severe damage to anyone standing below. Always keep track of your tools when working on the roof.
#Tips 4- Use your ladder smartly. You should be careful both in choosing the right ladder and placing it in the right position with proper support. Keep it away from power lines or other safety hazards.
#Tips 5- Before starting your work on the roof, check the weather forecasts. There is nothing worse than working on the roof on bad weather. The roof gets slippery, and the risk of accidents rises drastically. So, make sure you are working on a clear sunny day.
#Tips 6- Keep yourself hydrated. Since you are looking for clear sunny days as ideal work time, you need to remember to keep cool when working. The last thing you want is to feel parched on the rooftop. Keep a jug of lemonade nearby as a bonus.
#Tips 7- Do not work for a long time at a stretch. Take a break and relax from time to time. It is a long and tedious project and trying to finish it all in one go is going to take a toll on your body.
#Tips 8- Always wear proper safety gear when working.
#Tips 9- Remove the debris or slipping hazard from the rooftops before you start laying down the underlayment.
#Tips 10- Check for any structural damage on the roof. Make sure the roof is sturdy and can support your weight. Until you know for sure, take each step with extreme caution.
Frequently Asked Questions 
Q1. What Underlayment Should I Use?

If you have a tile or metal roof, the best type of underlayment will be synthetic. Although you have to pay more per square foot, the added benefits quickly make up for the rate.
This type of underlayment is incredibly light, has great wind resistance, water-resistance, and vapor resistance feature.
They are also the ideal choice for metal roofs because they can lay down much flatter without causing any wrinkles. Installation is also a breeze because of their improved walkability.
Q2. Are Underlayments Waterproof?

Different products come with specific features to battle specific weather conditions. Some are good against heavy storms and snow, while some are good against heat. It depends on the roofing underlayment you plan on installing on your roof.
Generally, you will find most underlayments to be water-resistant. The degree of protection will vary from manufacturer to manufacturer.
Additionally, you will also find waterproof underlayments. Again, this will largely depend on the material used for making the product in the first place.
Keep in mind that there is a distinction between water-resistant and waterproof roofing underlayments. In rainy and wet climates, both of them can efficiently protect your roof. However, the waterproof ones will generally be a better choice.
Q3. Do I Need Roofing Underlayment?

In some states, you are required by law to use underlayments. There is no doubt that this is an important component. It doesn't matter what roofing system you have; you should never underestimate the importance of installing one.
Think of roofing underlayment as an extra layer of protection against water penetration. The more protective measurements you take, the better it is for your roof. There are some roofing underlayments that work really well with specific roofing materials.
While it's not always necessary to install one, however, it is strongly recommended if you live in a temperate climate. If you think that there are several vulnerable areas in your roof and want to protect them, definitely install a good roofing underlayment.
Q4. Which One Is Better? Felt or Synthetic?

While every homeowner will tell you that synthetic is better, it actually depends on the roof you have installed or going to be installing. In some cases, felt might be a better option than a synthetic underlayment.
In some cases, heavy #30 felt would suffice. However, if you live in storm-prone areas, you might want to consider getting something more durable. This is where synthetic comes into play. It's a long discussion, so I'm not going to dive too deep here.
To keep it short, here are the basic differences:
You can cover more areas because synthetic comes in larger rolls
Rolls of felt is heavier than synthetic
Roofing felt tends to capture more heat
The underlayment remains flexible in the cold while the latter doesn't
You can use synthetics in conjunction with peel and stick
As you can see, synthetic is obviously the better choice here.
Keep in mind that your home is a precious investment. Get the best synthetic option and secure your home.
Q5. Is Peel and Stick Underlayment Worth It?

In some parts of the country, you are required by the building code to use heavier felt. For some, this might be a burden because it's not always that easy to apply two layers of underlayments.
For that reason, different manufacturers have come up with new solutions to provide better underlayment that is easy to install and provide twice the protection.
The peel-and-stick is a prime example. It's a completely new line of synthetic felt that are somewhat expensive but offers more in return. In my opinion, this is worth the additional investment.
First of all, installing this type of material is very easy, thanks to its self-adhering property. In addition to that, peel-and-stick underlayments are self-sealing and offer maximum protection against storms.
Conclusion
Hopefully, this article on roof underlayment options cleared any doubts you might have. Keep in mind that every element that goes into renovating your home is of the highest quality.
The foundation of your roofing is the underlayment, so take as much time as you need to find the right one for your home. If you are still in doubt, consult a professional roofing company. They will know what will work best with your roofing.