If you buy something through a link in our posts, we may get a small share of the sale.
Have you ever wished you could apply a protective and decorative finish to virtually any type of object or appliance? And then, end up with a finish as even, vibrant, and durable as your car paint?
Take it or leave it, you got to try your hands on powder coating! While it is a remarkably simple process, it guarantees a beautiful and perfectly uniform finish. Imagine a surface devoid of drips and sags?
Architecture, appliance, agriculture, and automotive industries prefer this process for its economic value. Still, it is not an all-round industrial process; anyone can hack it.  You can do it, too.
But first, it is essential to note that the most vital equipment in the entire process is a powder coating gun. You will certainly need one. More specifically, you will need the right equipment.
Unfortunately, the market has thousands of crappy models too. How do you avoid the crappy models and get the best powder coating gun for your projects?
You'll probably need to go through the features and specifications of various products. Or, listen to what your friends say and possibly test a few models. That's possible, but it's a tedious, confusing, and time-consuming process.
Don't worry; we have everything here. In this article, we present you with every bit of information you need to know about a powdercoat gun. Whether you are a beginner or a professional, you will most likely find a model that suits your needs.
What Is a Powder Coating Gun and What Are the Benefits of Using It?
A powder coating gun is an equipment used by industrial and DIY painters to spray powder paints on metal surfaces. It is often called powder coating spray gun in some quarters.
It is a piece of vital equipment in the powder coating process, spray gun is arguably the most critical item in the finishing technique of product surfaces. The main aim of the tool is to spray paint polymer on the product before the curing process begins.
The process uses resin and finely ground particles of pigment to produce a decorative and protective finish. The particles get charged and adhere to the metal surfaces.
In a curing oven, the powder heats up and fuses with the metal surface to form an attractive, durable, high-quality, and uniform finish. But you may ask, "Why powder coating over liquid paints?"
Benefits of Using Powder Coating System
1. Durable
In terms of durability, nothing comes close to powder coating. The system produces hard, long-lasting surfaces. Just like most forms of finishes, this method guarantees decoration and protection.
Coated surfaces are resistant to moisture, impact, chemicals, and extreme weather conditions. On this account, the system does better than most finishing methods. Painted surfaces, therefore, have a better ability to resist abrasion, corrosion, chipping, scratches, and general wear.
It is also important to note that powder coating is also applicable in electrical insulation. Even thin coats provide reliable insulation.
Finally, color coats remain vibrant and brilliant for a long time.  They minimize any chances of repainting and consistent repair. Since coated surfaces are durable, they suit abrasive, high-use, and high-traffic areas.
2. Friendly To Environment
The need to control pollution is becoming a serious concern for individuals and companies alike. Unlike ordinary liquid paints, powders do not contain solvents, making them more environmentally friendly. Liquid paints contain VOCs, which is not good for the environment.
Powder coatings do not have any hazardous wastes to dispose of, making them less harmful. Moreover, they have less carbon dioxide emissions and do not need primers before application.
3. Allows Specialty Applications
This system is flexible and allows the application to a variety of metallic and nonmetallic surfaces. There are no limitations when it comes to the use of this system. Apply it in locomotives, appliances, buildings, and everyday products.
They not only come in a variety of colors, but they are also applicable in various thicknesses. You can conveniently achieve more exceptional thickness without dripping, sagging, or running. More expediently, it is easier to measure the thickness of the coating that you intend to apply, a feat that is not possible with other painting methods.
The method seamlessly hides product imperfections such as dimples, stresses, scratches, and depressions. This method achieves many unimaginable functions. The efficiency associated with this method increases the turnaround time and lessens the amount of material.
4. Proper Material Utilization
Using liquid paints is messy and complicated. It is impossible to say that about powder coatings.
It is easy to reclaim over-sprayed powder coatings. On the other hand, you cannot retrieve over-sprayed liquid paints.
Additionally, these applications do not contain solvents. They are less volatile, making it impossible to lose them in the atmosphere.
5. More Cost-Effective
The durability characteristic of this method ensures you don't paint every now and then. Elimination of wastage is equally an essential factor. It helps to reduce costs on materials. In the long run, therefore, this dry finishing method is cost-effective.
6. Shorter Curing And Drying Process
Without using heat, liquid coatings require several hours to dry. On the other hand, powder coatings will cure and dry in less than 10 minutes.
This convenience hastens manufacturing and product assembly. Again, it is worth noting that they require a little air exchange to cure.
Top 15 Best Powder Coating Gun Reviews
Brand
Best Overall
Redline Model EZ50 with Bonus Powder Cup Kit
Best for the Money
Eastwood Hotcoat Pcs-150 Single Voltage DIY Powder Coating Gun System
Best Cheap Pick
Chicago Tools Powder Coating System
Product
Voltage
Amperage (amps) 15 Frequency (Hz) 60 Requires PSI of 10-30 Voltage
Special Features
Fully Adjustable from 0 to 50Kv
More Trigger-Room For Additional Comfort
Uses any standard powder coating paint
Best Overall
Brand
Redline Model EZ50 with Bonus Powder Cup Kit
Product
Special Features
Fully Adjustable from 0 to 50Kv
Best for the Money
Brand
Eastwood Hotcoat Pcs-150 Single Voltage DIY Powder Coating Gun System
Product
Special Features
More Trigger-Room For Additional Comfort
Best Cheap Pick
Brand
Chicago Tools Powder Coating System
Product
Voltage
Amperage (amps) 15 Frequency (Hz) 60 Requires PSI of 10-30 Voltage
Special Features
Uses any standard powder coating paint
Redline Model EZ50 with Bonus Powder Cup Kit
Red Line is a performer par excellence. In this Redline Model EZ50 with Bonus Powder Cup Kit, they deliver more than they promise.
But wait, are you from the United States? Did you like the EZ50 model that we discussed above? If your answer is yes on both counts, then this is your ideal powdercoating kit.
The powder coat spray gun that comes with this versatile kit is the same as that of the EZ50. So, if you loved the easy to use features on the previous product, then you'll fall in love with this one.
It borrows the convenience that comes with a lack of foot pedals and switches that are often tricky to operate.
But why the EZ50 with Bonus Cup Kits over the Ordinary Red Line EZ50 model? Well, the latter comes with additional accessories, which make it more convenient and adaptable.
The bonus package has three extra powder cups. Switching from one color to another is easier. All you need to do is replace one cup with the next one.
It takes less than a minute to do that. In the process, you save a lot of time often used in cleaning the cup for the next color.
The system comes with a United States Airline adaptors. The model also includes extra tips and nozzles, just in case you need to replace them in the future.
This equipment doesn't stop there. Most spray guns of this kind have a power cord that is merely 5 feet long. This Red Line model gives you a power cord and cable twice that length. Imagine the comfort and ease that you enjoy from a 10 feet long cable!
Highlighted Features
Power cord and adaptors compatible with us Airlines.
Longer cable, easy to handle and use.
Adjustability range from 0 to 50 kV.
Powder flow adjustment knob increases control and precision.
Three extra cups make switching from one color to the next effortless.
Sale
Eastwood Hotcoat Pcs-150 Single Voltage DIY Powder Coating Gun System
Eastwood Store gives homeowners a DIY equipment without having to break the bank. The Eastwood Hotcoat Powder Coating Gun System is a perfect tool for home use. Small shop owners will also find it ideal for small or mid-size powder hopping assignments.
The coolest feature you'll like about the Eastwood Hotcoat Powder Coating Gun System is its ease of use. With the ability to produce a thin line or a thick cloud of powder, the flow is incredible. Play around with the knob to achieve a preferred pigment output.
All the controls are inbuilt. You won't need to deal with box controllers, hand switches, and foot pedals. Everything is in the knob. More importantly, there is an integrated powder control mechanism.
The 10-foot power cord further adds to the convenience of the Eastwood Hotcoat Powder Coating Gun System. It is possible to reach longer distances between your power source, air, and the appliances or surfaces you are working.
The equipment is highly versatile and perfectly able to shoot any powder paint. It will excellently work with chrome, metallic and textured pigments. You don't need any other additional machine just because of a change in pigment type.
Its versatility doesn't stop at that. A hard fact you'll have to enjoy about this machine is its ability to work on nearly every type of surface. It produces top-quality coating and re-coating applications on glass, metal, and wood.
If cleaning the machine and switching colors in a jiffy is your primary concerns, this is the Top Quality of powder coating gun you can get your hands on!
Highlighted Features
A built-in control mechanism for easy use.
Lightweight for comfort during use.
Full voltage adjustment up to 15000 V at the back of the hopper.
10-foot cord is convenient when the power supply is far.
Comes with a free powder coating guide book
Chicago Tools Powder Coating System (10 to 30 PSI)
Are you a car enthusiast or a car shop owner who wants a machine that will handle the workload?
This Chicago Tools Powder Coating System is an excellent machine for people hoping to create a smooth finish on trucks, vehicles, motorcycles, and aircraft parts. It is a big surprise for you if you think that cheap must always mean substandard.
When it comes to the manufacturing of high quality and functional power tools, the Chicago Electric Power Tools is a dominant player. The versatile, durable, and effective Powder Coating System is an equipment that will appeal to you.
The model stands out as one that features the most accurate and smoothest airflow. Tune the airflow to suit your needs using the valve, conveniently located at the base of the handle.
Well, this powder paint gun is easy to use. The design allows you to use both hands on the handle while either of your feet operates the switch. This feature enables you to provide more precise direction and control.
There is a small but priceless attachment incorporated into this system; the inline filter. It filters the air to allow entry for completely dry air. Your work is, therefore, clean and effective.
Finally, we would be doing injustice to this professional system if we don't acknowledge its robust but compact nature. The system will need little or no maintenance at all. For the price, you can't get a better system.
Highlighted Features
Requires a stable psi of between 10 and 30.
Additional accessories- moisture separator, sealing gasket, and spare fuse.
Ideal for all standard powder paints.
Easy to use, control and direct.
Compact, robust, and require little or no maintenance.
Chicago Electric Power Tools Portable Powder...
A perfect powder coating gun for vehicles at home or the shop
Uses any standard powder coating paint
Includes powder coating gun, foot switch, power source, inline filter and two powder cups
Mophorn WX-958 Powder Coating Machine
Mophorn is a market leader in the production of industrial tools and machines. Well, they do not disappoint with the Mophorn WX-958 Powder Coating Machine. You can't ignore the device because of its functional features.
We believe that the WX-958 Powder Coating Machine is a perfect choice for any budget-minded individual. Considering the industrial usability of the machine, it is unbelievably low-priced. Yet, there is no compromise when it comes to quality.
Mainly fabricated from stainless steel, the 12-gallon machine is pretty robust. That is enough space for your pigment and resin.
The considerably large capacity enables you to work for a longer time without frequent refills. The feature makes the machine very convenient for a professional.
Another important feature that makes this powdercoating gun a piece of professional equipment is its speed. At 550g per minute, it is faster than most counterparts. That's about 16 ounces in one minute. You'll move pretty fast if you are working on flat panels.
You certainly want to achieve super fine coatings with stable quality, don't you? Look, if you've worked with a spray gun before, then we bet you know that you must get the voltage right for a fine, stable coating.
The system is unique and comes with a voltage auto-adjustment. You don't have to fumble with the settings. This feature, coupled with the circuit protection feature, guarantee that you have a perfectly fine and stable application.
Irrespective of the type of surfaces you are working on-flat or recessed- this is a top equipment for the job. It has a wide range of current and kV adjustments to help you regulate pressure.
Highlighted Features
A 12-gallon, high capacity electrostatic machine.
A kV output range of between 0-100 ensures versatility.
Considerably fast speed of 16 ounces/minute.
Circuit protection and auto voltage features.
Stainless steel body makes it durable.
Mophorn 40W 50L Electrostatic Powder Coating...
[EXCELLENT QUALITY] - Powder Coating Machine adopts high-quality stainless steel; it has the...
[TWO CENTRAL GAS] - Electrostatic Spraying Equipment features two interior gas design, so that the...
[EXCELLENT PERFORMANCE] - Large flow of pneumatic components, in the smaller air pressure,...
Hyper Smooth 02 LED Electrostatic Powder Coating System
Are you looking for a powder coating kit that will conveniently handle three or more coats? Take a keener look at the Hyper Smooth 02 LED Electrostatic Powder Coating System.
Kool Koat did remarkably well with its powerful Electrostatic Powder Coating System. There's no doubt that the Hyper Smooth is a high-end device.
It features a complete package consisting of an efficient gun, ground cable, and power cable, to mention a few. Once you acquire the box, you are fully set to begin your application process. Of course, we assume you already have your ideal paint pigments.
Not so many powder coating systems with an adjustable voltage ranging from 0-100 kV cost as low as the Kool Koat product. 100 kV is an industrial level voltage.
Operating the machine is not a difficult task.  There's a simple to use adjustment knob. Use the adjustment knob to meet the right kV for the job.
In addition to the voltage regulation knob, the equipment has an air supply regulation knob. Based on your needs, you can set your desired air output without any problems. Air output adjustment allows a slow stream, or a fast flow of powder for various types of spraying jobs.
The manufacturer incorporates a pressure gauge into the tool. This feature eliminates guesswork. And you can effectively increase or decrease the air pressure to an accurate figure.
This workhorse is a professional, industrial machine. Yet beginners will also find it ideal and easy to use.
It comes with two tips and two nozzles. Connect the right combination of nozzle and tip to suit the kind of task at hand.
Highlighted Features
It has a combination of 2 nozzles and 2 tips for increased versatility.
Easy to handle and use.
An adjustability range of 0-100 kV
LED display gauge ensures accuracy.
The package contains 1 and 2 pounds standard hoppers.
2017 The Newest Pulse Digital Powder Coating Machine
Kingkun is one of the few Chinese brands with a reputation in manufacturing high quality, moderately priced coating equipment. Hence, it is by no coincidence that 2017 The Newest Pulse Digital Powder Coating Machine makes it on this list.
This robust equipment is ideal for you if your tasks include multicolor coatings. Again, you are not only going to paint flat surfaces.
The machine doesn't limit you to that. It is ideal for both contoured and flat surfaces. All you need is to make the right adjustment.
You will find this machine worth every penny due to ease of use. It features one-touch buttons for easy and quick set up.
This will help you achieve the finest finishing for different surfaces. Irrespective of your professional experience, you are guaranteed of the paramount results.
The Kingkun machine has advanced electrostatic efficiencies, thanks to the intelligent technology and the new pulse. The device is effective for coating product corners and sharp edges.
Usually, with high-grade spraying machines, you'll get the thicknesses of 50-90 um. Pulse electrostatic coatings enable 40-70 um, which ensures that you will get the finest finishing for high-end products.
In these unpredictable economic times, everyone wants to save costs. The Kingkun Machine helps to save costs by reducing the amount of powder you use by up to 20%. Isn't this a machine worth your penny?
Highlighted Features
One-touch buttons for easy setup and best results.
It reduces costs on powder by up to 20%.
Great electrostatic effect by pulse and intelligent technology.
It comes with additional spare parts.
The equipment saves powder consumption and cost.
2017 The Newest Pulse Digital Powder Coating...
International buyers please note:   a.Import duties, taxes and charges are not included in the...
2.one-touch buttons for quick get the best coating result for different complex shapes workpiece.
3.New pulse plus the intelligent technologies generate static manner, maximizing the electrostatic...
Kool Koat 3.0 DPW Electrostatic Powder Coating System
A Kool Koat product appears on the list again! Well, this company continues to revolutionize the industry by consistently churning out high-quality products.
Well, it's honest to admit that every product has its merits and demerits. The Kool Koat 3.0 DPW Electrostatic Powder Coating System stands out in many ways.
Firstly, this giant product comes with everything you need to start. What else do you need? Just your pigment and resin and you are good to go.
It is another brand that has a fully adjustable voltage from 0-100 kV. Such a range of adjustability is ideal to achieve the finest, high-quality finishing on a range of surfaces.
The system also features the newest and most revered Digital Pulse Wave Technology. This technology, coupled with integrated air gauges, enhance controlled and efficient powder and airflow.
You will also like the Kool Koat's patented, upgradable chassis. Well, this convenience allows add-ons. Air regulators, fluidization hoppers, and vibration stands are add-ons that can improve your coating experience, don't you think so?
The product is highly versatile. In addition to metallic materials, the DPW coats wood, plastic, and glass.
Finally, but equally important, made from high-quality stainless steel, this machine is robust, sturdy, and durable. The Kool Koat 3.0 is a top product, if not the overall best powder coating gun for the money. Rest assured that with correct use, it will serve you for years.
Highlighted Features:
Voltage is adjustable from 0-100 kV.
Easily switch the display from kV to amps and vice versa.
Features the highly effective Digital Pulse Wave Technology
The patented upgradable chassis allows add ons.
Robust, sturdy, and durable.
2017 New Complete 10~30 PSI Powder Coating System
Ladies and gentlemen! If you liked the 2017 New Complete 10~30 PSI Powder Coating System that we discussed earlier, then you will be obsessed with this one.
Both machines are from Kingkun and feature almost similar essential characteristics. However, the 2017 New Complete 10~30 PSI Powder Coating is a complete kit.
Just like the model discussed earlier, this machine is truly easy to use. It features a one-touch knob or button system for easy maneuver.
Such a feature helps you to achieve the best results on any surface. All you need to do is to adjust the knob to allow out a desirable amount of air and powder.
It is also important to note that this is an ideal device for multicolor finishing. Whether you'll be dealing with glass, wood, concrete, metal, or plastic, the machine will perform the job.
The fact that it will literally apply a strong, durable, and dependable finish on nearly all types of surfaces is even cooler.
The new digital pulse and advance technology deployed in this machine improves its efficiency. Both technological knowhow are ideal as they help to provide faultless coats in a variety of contours.
If you are looking for a kit that you unpack and use, then this is your choice of equipment. It comes with a two-line power cord, a cup, a grounding cable, a control box, and a gun. You only need to unpack, fill the container with powder, and use the gun.
Highlighted Features
The machine is complete; everything in a single package.
It has 10-30 PSl air supply pressure.
Provides 0-100 kV voltage adjustability.
Allows up to 400°F paint curing temperature for up to 15 minutes.
It comes with an easy to use control box.
MXBAOHENG PC03-5 Portable Powder Coating System
While MXBAOHENG is a relatively unknown company, when it comes to electric power tools, the quality of its products is above board. The company is a home hobbyist and does fantastically well to live up to the tag.
The MXBAOHENG PC03-5 Portable Powder Coating System is a tool that delivers on its promises, and much more. This is an upgraded version of MXBAOHENG's previous hopper. The company did well to address all the concerns raised by reviewers and buyers on the previous model.
It is commendable that with the steps taken, they've come up with a perfect machine. Unlike with the previous version, upgraded version comes with an independent ignition board and coil. Such a feature ensures that the equipment is easy to use.
At just a fraction of what most professional machines may charge, you get a high-value, high-performance equipment. Again, the tool is ideal for both home use and industrial use.
With the right type of powdered paint, the device produces a durable and protective finish. This type of finish is resistant to fuels, chemicals, acids, brake fluid, thinners, and UV light.
The machine itself is durable and will provide several years of service. Of course, you don't want to invest in a power tool that won't last long.
We are all worried about global warming, aren't we? If you decide to opt for this equipment, pollution won't be one of your worries. This machine has a tight-fitting cap to avoid any spilling that may lead to wastage of material.
Highlighted Features
This kit can coat and recoat efficiently.
Available in red, black, and silver colors.
It requires a PSI of between 10 and 15.
Independent placement of the ignition coil and circuit board.
It is a complete system that comes with additional spare parts.
MXBAOHENG Portable Powder Coating System Paint...
1, It is the upgraded version with circuit board and the ignition coil are independent.
2, It is a breakthrough refinishing system for the home hobbyist providing professional performance...
3,It produces a finish that is resistant to most chemicals, fuels, acids, thinners, brake fluid, UV...
Aftermarket Replacement Electrostatic Powder Coating Spray Gun
As we already said, Kingkun is revolutionizing the industry. They not only stand out for their top-notch quality but also for their innovation. So, forget about relatively less popular names and scan through the features of this fantastic product from the company.
Are you looking to improve the efficiency and performance of your powder coating kit? Is your machine still in good working condition while the gun can no longer deliver?
Whatever the case, you don't need to spend another heap of dollars on a new kit. Instead, in the Aftermarket Replacement Electrostatic Powder Coating Spray Gun, Kingkun provides you with a solution to your troubles. Spend a few dollars on this and fit it effortlessly into your original system.
You will appreciate the fact that this versatile gun is compatible with all Kingkun hopper models. With little adjustments, you can fit it into any other model available in the market. This item includes one piece of a spray gun, HV cascade, and a piece of wire complete with a seven holes pug.
So, what makes this gun one of the top notch quality powder coating gun models to date?
With the valve located just next to the handle, you can easily control the powder output from your hand.  If you think that this is an ordinary replacement gun for those stranded with their machines, then you are in for a surprise.
Highlighted Features
It is a complete system that is ready for use.
Moderately priced as compared to other replacement guns.
Cleans quickly making it ideal for a range of colors.
Suitable for both industrial use and home use.
INTBUYING 110V Electrostatic Powder Coating Machine With Spray Gun
INTBUYING is a little known company, but that doesn't mean its products have poor performance. Look, the company is making a mark in the power tools manufacturing industry. This electrostatic machine is one of their top products.
Are you looking for a reliable hopper that will provide stable quality coats on complicated workpieces and surfaces? Well, you need the best powder coating gun with the ability to work deep corners with the most exceptional results.
And there is no denying that your ideal choice should be the INTBUYING 110V Electrostatic Powder Coating Machine With Spray Gun. This tool comes with features that guarantee high performance.
One of them is the voltage self-adjusting function. This ensures that you do not fumble with your voltage adjustment. Depending on the type of surface you are working on, the voltage will self-tune to provide excellent performance.
Another essential feature that makes this machine impossible to ignore is its circuit protection feature. It is a determinant of a perfect spraying effect, yet not many devices have this feature.
The INTBUYING machine is a perfect example of a power tool that is not limited. It is widely used in finishing security doors/windows, medical equipment, sports equipment, aluminum, home appliances, and hardware, among others.
The tool is an industrial-grade equipment but also fits perfectly as a home powder coating kit. Also, we can't ignore the fact that the company has a comprehensive after-sales service, something most companies ignore once you purchase their products.
Highlighted features
Elegant and high-quality performance effect.
Self-adjusting voltage makes it one of the easiest to use.
Spare parts procurement service available from the company.
Versatile and ideal for a variety of projects.
Great after sales service from the Company.
INTBUYING 110V Electrostatic Powder Coating...
Fine coating effects and very stable quality, which is especially suitable for spraying complicated...
This electrostatic powder coating system with circuit protection, voltage self-adjusting function,...
This electrostatic powder coating equipment is widely used in the home appliances, hardware,...
RanBB PC03-5 Portable Powder Coating System
Certainly, you don't want to put your money on a machine that you won't find useful once assembled and tested. RanBB Power Tools saves you from this nightmare.
Thanks to the RanBB PC03-5 Portable Powder Coating System, you have a versatile too to provide dependable and protective finishing to your workpieces. This machine is best for spraying metal parts but will do a remarkable job on other surfaces as well.
If you intend to provide a durable finish to home appliances, garden appliances, automotive parts, or marine items, then this is your perfect finishing companion.
Despite its industrial look and premium coating abilities, it is incredibly lightweight and portable. You can move it from one section of your company to another.
The machine comes with an easy to understand user manual. More importantly, the entire system is effortless to use and will work well for anyone. All you need is your spraying skills and a basic understanding of pigment and resin application.
This kit comes complete and ready for use. Assemble the parts correctly, and you'll be good to go. The package contains a paint gun, two plastic powder bottles, a footswitch, a control box, and a water vapor separator.
Other vital inclusions are a switch line, power cord, gun lead wire, and a user manual. What else do you need to make the system more complete, right?
Highlighted Features
Handy user manual makes instructions available all through.
Professional performance on all metallic surfaces.
It provides premium coating with an aesthetic and durable finish.
Sprayed surfaces do not need drying time.
It comes complete with additional standard accessories.
RanBB Electric Power Tools, 110V Portable Powder...
✹Model: PC03-5; Power voltage: 110 V, 60 Hz; Output pressure: 25 N/S; Power: 3.3 W
✹The PC03-5 Portable Powder Coating System Paint Gun is the ideal spray tool for the appearance of...
✹It can be sprayed for any metal parts, after forming the spray surface to prevent a variety of...
Rebsale Plastic Powder Coating Machine
It's now beyond doubt that Rebsale continues to be a company of choice when it comes to shopping for the finest power tools. With the Rebsale Plastic Powder Coating Machine, they don't fall short of their quality mark.
As the name suggests, this system is a unique blend of plastic and metal. However, the plastic material in the structure should not fool you. While it is true that plastic is more susceptible to tear and wear than metal, the Rebsale product is compact and built to last. It will endure any wear and tear.
The machine is equally easy to use. The usability of the tool relies mostly on the amount of air pressure that you subject it to. The air pressure can range from 0.5 and 1.2 kg. The company recommends that for best results, maintain the air pressure at 1 kg.
The machine beats its competitors as a complete system. You certainly won't find lots of complete powder coating guns for sale like this one. It comes with a bottle for convenient storage. The company recommends that you keep your powder at 5 cm height in the bottle, not more.
This equipment is lightweight and portable. However, it is ideal that you keep it grounded when in use. For such quality and performance, the price is favorably reasonable. And acclaimed Rebsale powder coating gun reviews from the users just reflect this fact!
Highlighted Features:
It is a lightweight and possible machine.
It is well ventilated and will remain dry throughout.
Air pressure is easy to control.
A complete package means that it is ready for use.
More affordable than machines of similar quality and performance.
Plastic Powder Coating Machine, 5 Speed Portable...
▶【Application】-The powder coating machine is used for external spray forming of various metal...
▶【Air Pressure】-The compressed air pressure used must be between 0.5 and 1.2 kg. It is...
▶【Coating Preparation】-The surface of the part to be sprayed shall be rust-removed, degreased...
ZGYQGOO PC03-5 Powder Coating Machine
If you are looking for a machine that will provide you with ready for use appliances right after you spray them, then ZGYQGOO PC03-5 Powder Coating Machine is what you are looking for.
Firstly, the PC03-5 model is constructed of mainly stainless steel. What does that tell you? Longevity is a priority.
The manufacturer guarantees that the machine will reliably run for several working hours.  That means that the equipment will serve you for several years.
Secondly, an adjustable voltage creates more convenience. The voltage range is between 30 kV to 50 kV. Set the voltage appropriately to ensure adequate passage of air and powder.
Such a feature is ideal if your work entails various types of surfaces. However, pay more attention when dealing with contoured or uneven surfaces.
The nozzle is appropriately designed to ensure even distribution of material over any surface. This feature provides not only a premium coating but also an aesthetic finish.
The PC03-5 model is easy to use. Hence, with this equipment, you have a machine that will deliver a protective coat over your products without a hassle.
Finally, the machine is versatile and ideal for any product. It can effectively coat glass, wood, and metal surfaces. If these features attract your attention, then this is a machine worthy to get your hands on.
Highlighted Features:
Well-designed nozzle facilitates distribution of material over surfaces.
Easy to use and control as you work.
The dust cover ensures safety for the user.
Voltage adjustability from 30 kV to 50 kV.
A whole package to get started right away.
No products found.
Aftermarket Replacement For Gema 03 OptiFlex2
If you know about the Aftermarket Replacement For Gema 03 OptiFlex2, then this aftermarket equipment will appeal to you. It is a suitable tool to replace the not-so-great nozzle that comes with the Gema 03 OptiFlex2.
To start with, this equipment is most ideal for the Gema 03 OptiFlex2 powder coating system. So, you do not have to play with many brands looking for the most compatible system for your OptiFlex2.
Why the Aftermarket Replacement? Well, the most obvious reason for purchasing this system is to replace a worn-out gun and cascade for your machine.
You don't need to buy a complete system if the control box is still functional. Buy the replacement gun, and fit in your machine.
The aftermarket replacement comes with more exciting features than the original gun. It is easier to control and use, making it more ideal for industrial processes.
It has a better tip and nozzle for painting uneven surfaces. Moreover, this nozzle will deliver cleaner work on sharp edges and steep contours.
This equipment will serve you for decades, thanks to the transparent material closed in the cascade. It provides sufficient insulation and protection.
This package includes a shell of electrostatic powder coating gun, an HV cascade, and a wire. All the inclusions make it an ideal system for an aftermarket replacement.
Highlighted features:
Fully compatible with the Gema 03 OptiFlex2.
Easy to use and control.
Reliably insulated and durable.
It comes with a complete spray kit.
Adjustable pressure enhances precision and maintains correct thickness.
Replacement for gema 03 OptiFlex2 HQ of...
Import duties, taxes and charges are not included in the item price or shipping Charges. These...
Please check with your country`s custom office to determine what these additional costs will be...
powder coating gun
How to Choose the Best Powder Coating Gun
The task of choosing the top quality powder coating gun is both daunting and confusing in equal measure. We know and understand what you are going through. We feel you, and for that reason, we provide you with essential tips to consider when shopping for a spray gun.
1. Transfer Efficiency
Honestly, the name of the game of an ideal pigment hopper is transfer efficiency. It is the level of proficiency with which the dry powder is transferred to the surface of the object.
Look for a spray gun with high transfer efficiency. Inferior spray guns have low transfer efficiency, and that's a recipe for material wastage. On the other hand, spray guns with high transfer efficiency minimize wastage. Transfer efficiency, therefore, translates to the cost of materials.
You want to save costs on material, choose a spray gun with a high transfer efficiency.
2. Durability
Peeps, everything you purchase is an investment. Do you want to invest in an item that won't last long?
You need a resilient gun. You need a reliable hopper that will serve you for a long time amidst the rigors and vigors of your schedule. Do you want to be in the market every often shopping for the same item?
You need to know that durability is determined by the type of materials used and the quality. We suggest that you try out spray guns that are made from steel, or any other metallic material. Metallic components can withstand wear and tear associated with industrial schedules.
On the other hand, the right choice of tool should be compact and easy to handle. Compact tools and equipment have a lower probability of disintegrating.
3. Spray Rate Or Speed
Another critical factor to consider when shopping for a powder coating equipment is the spray rate. This is defined as the amount of space covered by the gun in a minute. However, some people define it as the amount of powder paint in grams, that the machine can spray in one minute.
Whatever way you want to put it, consider a gun with your desirable spray rate. A higher spray rate hastens manufacturing processes. It also saves time.
4. Type Of Work At Hand
Do you need a powder gun for several machine parts every day, or just for a once in awhile DIY home activities? Or, do you intend to purchase your machine to coat several parts and components?
If you have a lot of work, you will need a workhorse. Such a machine must have a high transfer efficiency and an equally high spray rate. These factors help you to complete your projects on time. In the process, you not only save money, but you also get ready for business.
On the contrary, little DIY jobs may not require a highly professional machine. You need just a simple tool to make your work efficient. Well, if you can afford it, you can enjoy the convenience of a professional powder coating gun.
5. Budget
You'll indeed be working within a specific budget. So, it's important to consider products within your budget range. Look for their features and specifications vis a vis the amount of budget you intend to put in.
There's a general say that the more expensive the product, the higher the performance rate. While this is often true, some products are overpriced.
That means that the prices may sometimes not reflect the actual value when it comes to performance. You may be lucky to find a considerably cheap gun with amazing features and performance.
6. Ease Of Use and Cleaning
Buying a powder coating gun that you will have trouble using is a futile mission. Go for a machine that is easy to understand and use. Consider a system that has an easy to follow instructions manual.
However, if you are a geek who has probably handled most types of machines, then you may not need to worry. Professional expertise comes in when you choose your most appropriate spray gun.
Again, when you need to switch from one color to the next one, you'll undoubtedly need to clean the gun. You will also need to clean your powder hopper before you store it. Cleaning should, therefore, be easy to save you time and human resources.
Look for a gun that needs a simple cleaning mechanism, possibly by blowing over it using a compressor.
7. kV Output
The gun's kV output represents its voltage output. As you would put it to a layperson, kV output is the amount of voltage needed to charge the spray particles coming out from the nozzle.
In most cases, you need a different kV output for various surfaces. It would, therefore, be ideal to consider a gun with adjustable kV output. The feature allows you to set the kV output to a convenient requirement.
A higher kV adjustment releases much-charged particles for faster adherence to the surface. The opposite is valid for a lower adjustment.
An industrial powder coating gun for sale should have an adjustable voltage output of up to 100 kV or more. On the contrary, you'll do pretty fine with an output of 50kv and below for a home powder coat gun.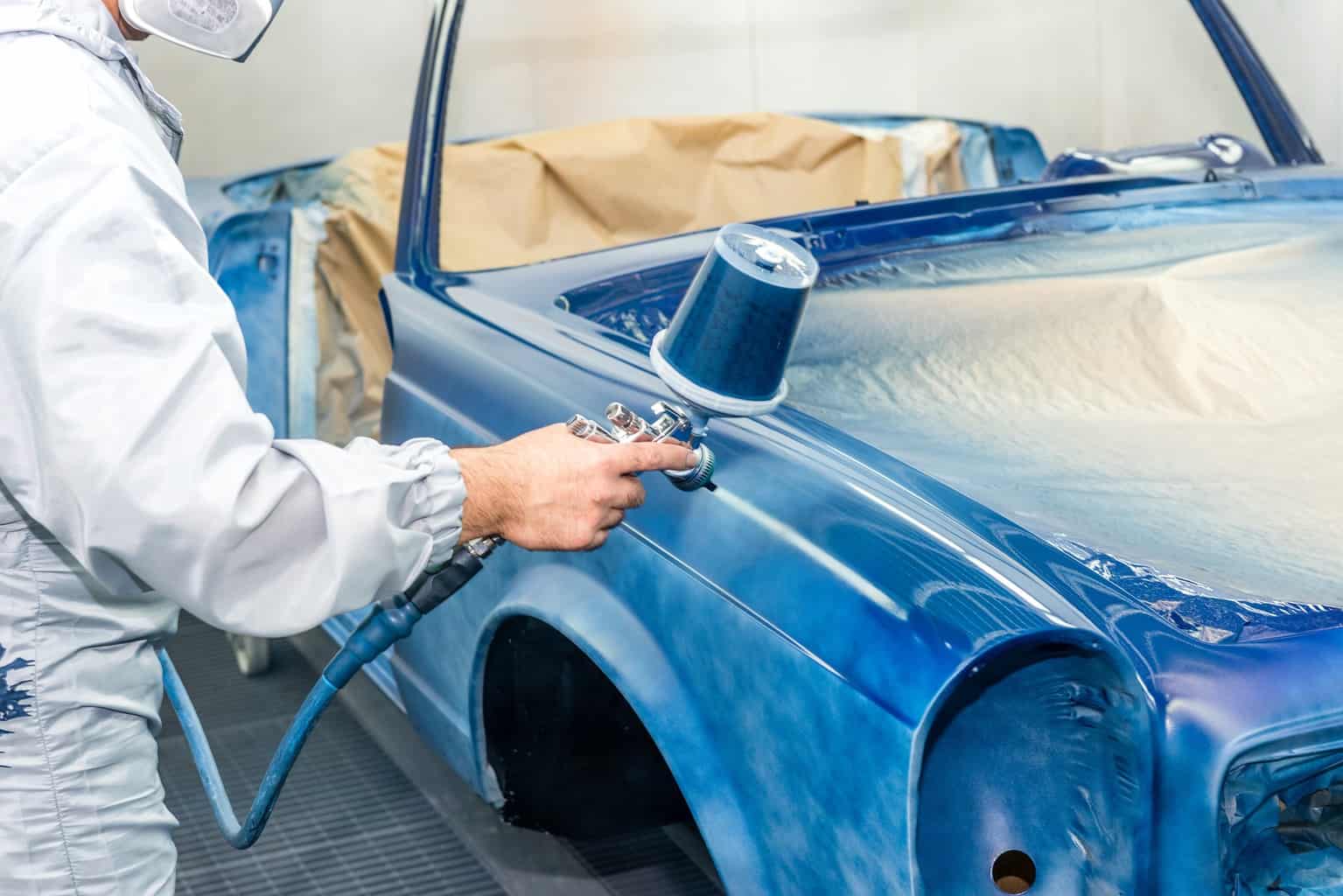 8. Nozzles and Tips Replacement Option
The type and design of the tip and nozzle of a spray gun affect the spray rate. But more importantly, they influence the way the powder comes out.
This consideration is quite straightforward! A smaller nozzle will release a thin stream of particles, while a bigger nozzle will release an enormous cloud of particles.
You will most certainly need both tips for various surfaces. Use smaller nozzles and tips for smaller objects and larger tips and nozzles for wider surfaces to save time, and material.
It is for this reason that the Top-Notch powder coating gun should allow for tip and nozzle replacement with ease. Some guns come with extra tips and nozzle. For others, you may need to buy compatible replacements.
9. Portability
We know that these machines are ideal for industrial or home use. However, depending on the nature of your work, you will most certainly need to travel with it. Or move it from one worksite to the next.
If that's the case, then portability should be a concern. Consider the weight and packaging. In the case of robust machines with 10-gallon powder containers, ensure that it has a push trolley.
Safety Tips Before Using a Powder Coating Gun
While powder coating is a 100% safe process, it is vital to take a few safety precautions. The following are essential;
Use a dust cover for your nose and mouth. Inhaling dust may not be safe for your health.
Ensure you are in a completely dry workplace. The equipment must equally be dry. Powder coating guns generate static high voltage electricity.
Avoid electric shock and protect the machine by ensuring that the device is securely grounded. Ensure that the grounding plug is secure and intact throughout the period of your work.
It is a severe risk to unload the needle into the clamp after each use. Try as much as possible to avoid that.
Do not use a vacuum cleaner to clean off waste powder from the ground.
Types Of The Best Powder Coating System
There are thousands of spray gun models. However, all these models and brands fall into two categories. The difference between the two models is how they charge powder particles.
1. Corona Style Spray Guns
In corona powder coating guns, an inbuilt electrode creates an electric field between the nozzle and the surface of the item due for coating. The high voltage cascade is part of the gun.
The control module regulates the voltage module. So, as the gun releases more powder, there is equally more voltage to help charge the particles.
Sprayed particles move along the electrostatic line. The grounded product attracts the charge and allows scattered particles to attach themselves to the surface of the product.
This is the most type of spray guns in the market today. Its advantages include low air consumption and a reduced wear rate of the gun. Finally, this type of guns are ideal for universal application.
2. Tribo Style Coating Guns
Guns of this type base their performance on frictional charging. In this case, charging happens in the walls of the PTFE tube. The particles charge by rubbing themselves against the walls of the tube.
While friction is the primary means of getting the particles negatively charged, the walls of the PTFE tube have incredible anti-frictional properties to avoid particle buildup.
The Tribo process is less common. However, it has a better penetration depth as compared to the corona style. Again, surfaces do not exhibit the "orange peel feel."
On the flip side, this type is not ideal for a variety of powders. This is the reason why it is only applicable in specific industrial setups.
Frequently Asked Questions
1. Can I apply a powder coat on a surface with dry liquid paint?
No. You can't powder coat over a liquid painted surface for two reasons. One, the barrier prevents the powder from adhering to the surface, as should be the case. Secondly, liquid paints are susceptible to peeling. Once they peel off, your powder paint will also go.
The ideal thing to do is to scrape off the dry paint, smoothen, and clean the surface before you coat the item.
2. My gun does not show any kV reading, what could be the problem?
If your gun does not show any kV readings, there might be loss of power to the entire unit, failure of the circuit board, or a cascade failure. These are all minor mechanical problems that an electrical technician can help you solve.
3. What is the difference between powder coating and liquid painting?
Generally, powder coating does not use solvents while, liquid paints use solvent materials. Powder coats need heat to cure and dry while liquid paints dry up naturally over several hours.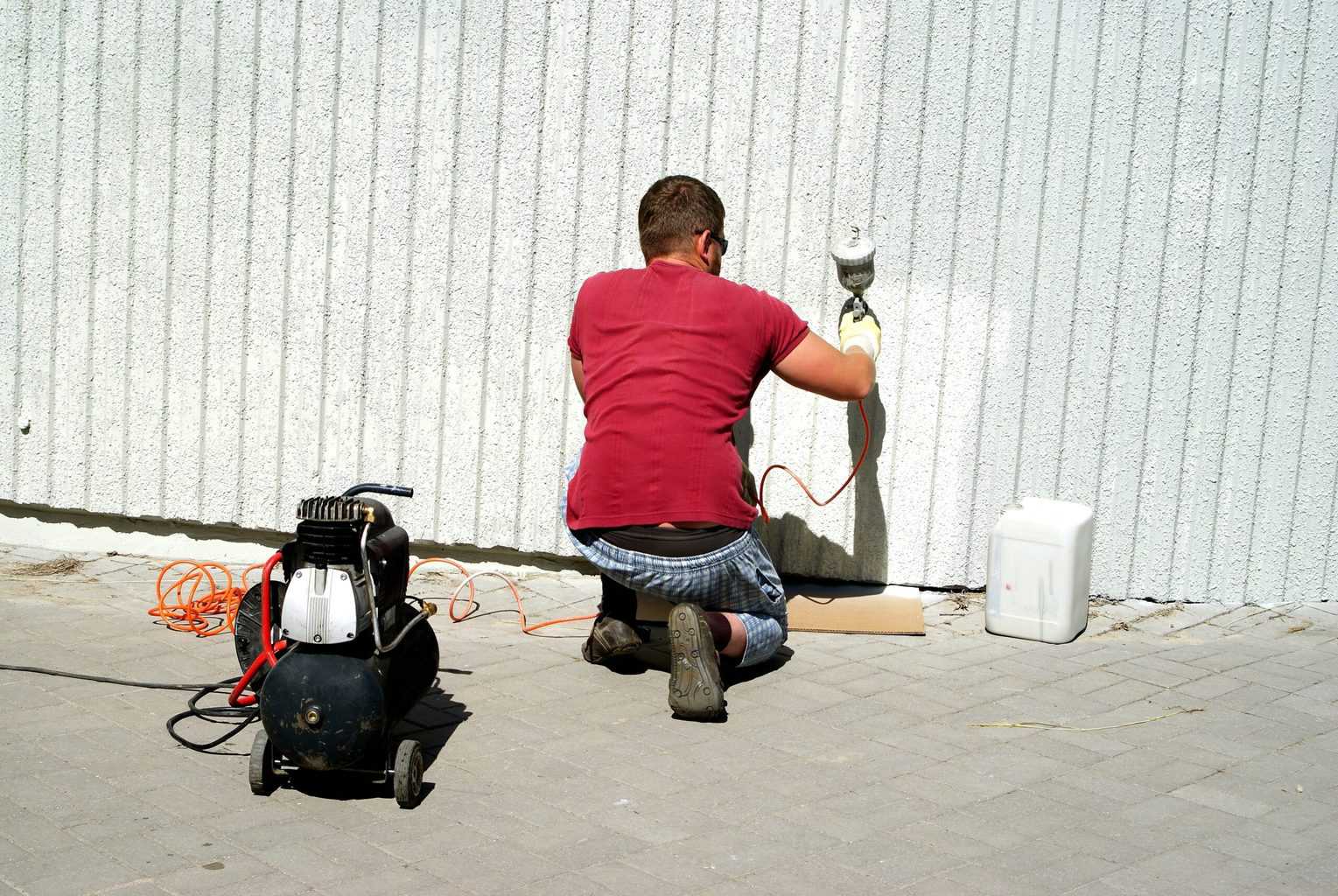 4. What may be the possible causes of powder failing to stick to surfaces?
The three reasons that may prevent your powder from sticking on material parts are;
Gun failure leading to loss of kV output. Without kV output, particles don't get charged.
Electrical contact failure to the electrode or cascade.
Excessive powder buildup on the PTFE tube walls leading to reduced charge potential.
Inadequately grounded parts that may result from dirty hangers or bad conveyor grounding.
5. Is powder hazardous? How do I dispose of waste powder?
As defined by RCRA, all powder coatings are safe for the environment. Dispose of them like you'd dispose of any nonhazardous wastes. In case of exceptions, it is often indicated by the manufacturer on the package.
Powder coatings are not flammable hence will not cause any fire hazard.
6. Do I need to sieve my powder, and does particle size make a difference?
To start with, particle size plays a significant role in the entire process. It affects powder transfer, fluidization, and uniform cloud density. It also affects electrostatic charging, film smoothness, and wraparound.
Sieving is necessary because it helps to separate dust from powder. Moreover, particles often get compacted during transportation. Sieving process helps to separate compacted particles which, can then be broken into finer particles before use.
7. Which one is the most ideal, Corona or Tribo?
Corona guns are more versatile than Tribo style guns. They can charge any chemistry of particles. On the other hand, Tribo guns charge powders manufactured solely for Tribo use. Secondly, Tribo guns are a very sensitive type. Finally, Tribo guns have a lower charging rate for any powder.
8. Do I need to prepare the surface for painting?
Yes, you do. Begin by removing any paint, or rust. This is possible through chemical removers or sandblasting.
Clean the surface using a liquid, and let it dry before you apply your coat.
9. Can I use a heat gun for curing?
Yes, but serious problems await. Proper curing is dependent on stable and constant temperature. You can't achieve that with a heat gun. The best way to achieve the time and temperature components is to use an oven.
10. Which items can I use powder coat on?
Powder coating is applicable in nearly every item. However, metals are the best materials to powder coat because they can withstand the high temperatures necessary for oven curing.
Final Word
That's the end of our article. As you now know, there are several models of powdercoat guns available to choose from. You just can't pick any, because while they are all spray guns, each has its unique features and specifications.
We hope that by now, you have a model in mind. While it doesn't have to be from our list, do yourself due diligence by choosing from the above options. The list consists of high quality and tested models.
Consider your budget, transfer efficiency, spray rate, ease of use, and portability to make an informed choice. Again, it is essential to prioritize these factors to choose the best powder coating gun that meets your needs.