12 Great Ideas To Start Woodworking Business
Woodworking is probably one of the most entertaining and practical endeavors you can get into. Whether you do it to de-stress from work as a hobby or as a vocation – it is always fruitful and exciting.
But having the skills of a woodworker is nothing if you don't have great ideas to work on. That's where our 12 woodworking business ideas will get into action.
We'll let you know about several exciting ways you can get your woodworking skills into work and get the freedom and enjoyment of working in something you like. And sure enough, it will give you the chance to make a living out of it eventually.
So, are you ready to learn how woodworking can become your main sustenance? Then read up!
What to Work on As a Woodworker?
Choosing the ideal project to start will not be easy. Unless you have exceptional woodworking skills and can make things no one can – then you're likely to find it super challenging to find something perfect.
But that doesn't mean there's nothing available for you. In fact, woodworking is one of those lost arts that many people have stopped doing over the years – so there's a wide field of open grass to get into. You'll have to look for it, though.
The best thing you can do is to start offering what you're best at. If people like it and buy it from you – then that's a great business idea. But if not, then you'll have to dig deeper.
Here's where you can start looking for niches. Some wood crafts are more sought after than others, so they're better business ideas – but it also depends heavily on your skills.
Your job would be to look for that exact thing that people are searching for. And that could be anything from fashionable bedroom furniture to small accessories to wear.
Once you find that niche you think has enough people behind, then you'll have to build your brand.
Create Your Brand
Setting up a business starts with a brand. It is not only a name, like Nike or Adidas in shoes, or Samsung and Apple in smartphones. This is also about becoming easy to recognize and reach people who are willing to pay for a piece of branded woodcraft.
We recommend setting up your brand with a name that relates to the type of woodworking you do. Then, find something easy to pronounce, effortless to see on social media, and even better if it's catchy. That will make it even easier to promote it and make people buy whatever you have to offer.
In the long run, creating your brand will be what makes you the most money – even more than the type of product you offer or the quality of it.
Also, don't forget to use social media as an advantage. If you can upload useful content out there that relates to your business brand, explains what you do, and attracts customers – then don't dismiss it.
Once you've set up a brand and social media pages accordingly, then it's time to start working on it.
If you haven't found a profitable business idea yet – below are some you can follow.
Top 12 Woodworking Business Ideas
These woodworking niches we picked are not only some of the most popular ones out there but also some of the most sought after ideas.
If you can innovate or come up with something unique related to any of the following woodworking business ideas, then you'll have success guaranteed:
01. Wood-Turned Items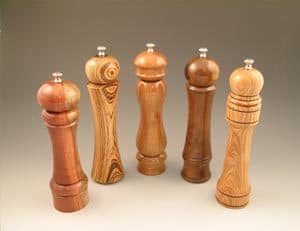 This is something you will find almost everywhere – from remote towns to DIY artsy shops. Wood-turned items like bowls and kitchen utensils, hats, and all kinds of house decorations are among the most popular wooden pieces you can think of.
Still, wood-turned items are heavily sought-after. Especially those with a unique touch of design and functionality will surely have a sizeable list of clients to sell to.
For this, you only need to get a wood lathe – a machine that you can use to cut shapes in wood logs. It offers the chance to make almost anything, so you'll have limitless options to follow.
You only need to find something creative and original that no one else is making – that will be enough to bank from your wood-turned product.
02. Wooden Pet Products
Almost everyone has a pet. It could be a dog, a cat, a hamster, a guinea pig, a canary, a parrot, a fish, or even a more exotic animal like a weasel, gecko, snake, or monkey. Whatever you can think of – someone probably has one of it as a pet. And here's where you can enter into action.
You can make anything from dog and cat beds to mazes for hamsters or guinea pigs, a cage for birds, a birdhouse for wild animals, decorations for fish tanks, lizard houses, and more.
If you prefer making small things, wooden toys and little decorations are also worth pursuing. And in some cases, wooden accessories for pets to wear can also be a profitable idea.
There are just so many pet things you can create with wood that the opportunities become endless. Do not overlook this chance.
03. Wooden Signs
How do you know there's a McDonald on the highway? Easy, you see the McDonald sign. That's the primary way to know that there's a McDonald's around.
That's why working on wooden signs can be a profitable business. You just need to learn how to craft good-looking and attention-grabbing signs – and you'll have a huge market looking for them.
This will be an extremely lucrative business option if you live in a city where people open new businesses consistently. If you get to establish in an area like that, your opportunities will be endless.
You will have to come up with an original way to create them, of course. And you may also need to have a few art skills, as well as excellent calligraphy/lettering abilities. But with the right rapport of skills and tons of work, you can become a wooden-sign business in no time.
Just try to make them as attractive and unique as possible. That will attract enough customers to start out.
04. Wooden Wine Racks
One of the most solicited types of furniture that many people look for is wine racks. What makes wine racks so sought-after is the ability to work for any kind of liquor bottle, going from rum to whiskey and many others.
This is why so many different types of businesses and individuals look for wine racks. They may want it to set up a bar. Others may want it as a decorative item for their restaurant. You may even find people looking for wine racks to install in their homes or apartments. There's just no limit.
The only problem is that wine racks are sort of tricky to build. But with a few weeks or months of practice, you can start creating exciting wine racks that people like. And that will inevitably happen if you know exactly what people are looking for.
From liquor stores to grocery stores, wine shops, and even furniture shops themselves – you don't know who could be looking for a wine rack. So, set them up to find you.
05. Wooden Shelves and Bookshelves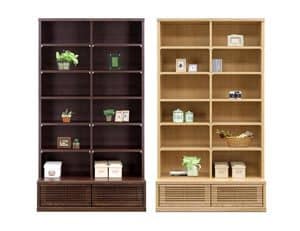 Wooden shelves to place on the kitchen safely and handily. Attractive bedroom shelves that are spacious yet compact. Or even a simple shelf design that helps store tools and outdoor items.
If there's something useful and still exciting to have that can be made of wood, then that's a shelf. And if you can build bookshelves, then that would be an even better option.
Marketing your shelves may be a little difficult because of competition. But once you find a piece of the market to promote yours effectively – nothing will stop you.
The best of all is that shelves are usually easy to build. You only need a few logs or boards to make it happen. Set them up together with screws or nails, and that's it.
Of course, you'll have to put a lot of creativity into the equation still. But shelves are some of the easiest wooden things you can make. So, don't overlook this opportunity.
06. Wooden House Decorations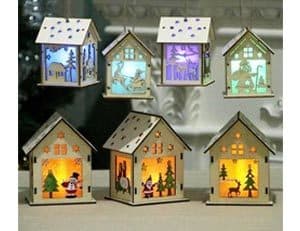 Want to make something easy yet still marketable? Then figure out a way to craft attractive decorations for homes.
You can make anything from portraits to wind chimes, framed maps and flags, wooden lamps, miniatures, bowls, signs, figurines, and much more.
The thing that makes decorations such an excellent option is the reach. You will have the chance to sell them physically on a store, or online. And you can promote them via social media or directly from a street shop.
There's just so much opportunity on decorations that it would be a pity not to try it. And you won't have to focus on decorative-only pieces. You may also start creating unique decorations that, apart from looking great, also offer a practical application.
To make decorations even more of an attractive option, you won't have to stick to small or large items either. You can make whatever you want and still find tons of people engaging in what you have to offer.
If you have a flair for decorations, then you'll find the wooden ones as a perfect business idea. You just need to act on it.
07. Wooden Toys and Boxes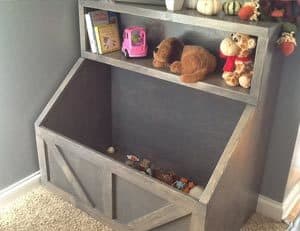 Want to market something entirely different yet still capable of reaching high return on investment? Then make toys – or toy boxes.
The exciting part of making toys is that you only need to craft something enticing enough for kids to want. It doesn't have to be too original or sophisticated, it just needs to be fun and attractive for kids to make their parents buy one.
When it comes to toy boxes, it works the same way. As long as kids want them in their bedroom, you will have a large enough market to sell your craft at.
The best of all, toys and toy boxes can be sold anywhere. From furniture shops to toy shops, supermarkets, and retail shops, and more – there's no bound.
Sure enough, you will have to put your creative skills and artsy abilities to work a ton. But once you find something interesting enough for kids to want, then that's something likely to boom.
08. Wooden Beauty Items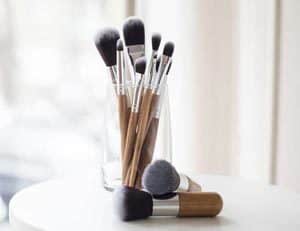 The luxury beauty product market is one of the largest nowadays. And it works just as well in physical stores as it does in online shops. If you enter this market with well-thought woodcraft, then you're likely to gain from some of that effectiveness.
You can make a wide array of things to get into the beauty market. Starting with jewelry boxes, earrings, cosmetic cases, framed mirrors, and much more – there's a lot you can work on in this type of business.
And if you use recycled materials and other similar stuff, then that's even better. People are longing for environment-friendly ideas nowadays, and the beauty market is not short of it. Add some seashells, recycled glass, and other unique materials, and you're likely to get even farther.
Marketing won't be hard either, but you need to offer quality products just like everything else. The advantage is that beauty is such a booming market that you won't have to do much either. As long as you offer something people want, it will sell by itself.
09. Wooden Accessories for Electronics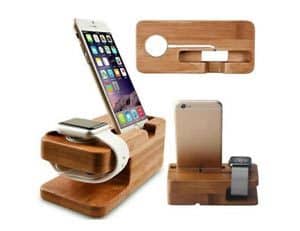 You know what else is booming nowadays, and will probably not stop until who knows when? Electronic devices – anything from laptops to smartphones, tablets, and even headphones, earphones, consoles, desktop PCs, and more.
And you will find that these devices are often portable, so you'll have to focus on that. The advantage is that not many people work on creating wooden accessories, so you'll have a decently open market all for yourself.
Here, again, you can focus on creating small accessories with environment-friendly or recycled materials. That will be your best marketing tool for this type of product, mainly because no one would expect a wooden accessory with green construction to be useful.
The best of all? You can sell these things almost anywhere – online or physically and to electronic shops, to furniture shops, to wood shops, and to many other types of sellers.
Your focus should be on creating useful items that you can market easily. That will be enough to get a decent share of the market.
10. Custom Woodworking
In contrast with a few of the previous ideas, custom woodworking is pretty popular. You can find them almost anywhere, in every city, and even online. So, you'll have a lot of competition to get over.
Luckily, it is something many people look for nowadays – creating their stuff from scratch, giving their own ideas into the work, and enjoying all their own views. You will just be listening to them and building their stuff.
Another advantage is that custom woodworking has an extensive market. This works for simple furniture like chairs and tables, to construction work in houses, outdoor items like swings, fences, treehouses, gates, as well as other indoor items like original storage solutions, smart racks, and so on.
The main benefit of having a custom-woodworking business is that you will mostly put your skills into work, and that's it.
So, if you have unique abilities to offer as a woodworker, then this kind of business will be perfect for you.
Repairs and Improvements
In case none of the previous ideas seems enticing enough for you, or you want to have a broader market capacity – then you may also jump into repairs and improvements.
Here, you will be working with all kinds of wooden items going from furniture to kitchen utensils, portraits, decorations, old valuable items, and more.
You could say this will be more like a restoration business than anything else. Yet, it is something that could give you excellent market reach. And it will bring even more customers if you mix it with other business ideas.
Teaching Woodworking Skills
Last but not least, there's teaching. This seems simple, of course. Open a woodworking school at home, and that's it. Well, that would be an excellent choice for those who like teaching. Yet, there's a lot more opportunity out there.
You can create YouTube videos and earn from advertising and affiliate marketing, start Instagram accounts and sell your products or others, and maybe even sell courses online, eBooks, and more. There's no real limit to what you can come up with when it comes to teaching.
What's the best thing about this? You will only need to put your skills and knowledge into action – nothing else.
So, do you feel like teaching some woodworking to other people? Then get on it – you will only need to find an original way to teach, and that will be enough to reach a lot of people – primarily online.
Conclusion
By now, you should be well-aware of the endless opportunities available out there for woodworkers. You only need to get into action and start your business.
So, did you find any of the above ideas interesting enough? Don't hold back then and try your luck and skills.
Save some money, invest a little, and put your woodworking abilities into action. You won't regret it!