If you buy something through a link in our posts, we may get a small share of the sale.
We all like to enjoy vacation with our family & friends. Many people consider riding All-Terrain Vehicles (ATVs) as a great source of enjoyment.
If you are more into sports or hunting, riding ATVs can add extra flavor to your life. It is thrilling, exciting and a fun ride to have.
But ATV riding can be dangerous if you are not alert. You will be surprised to know that, every year almost half a thousand people get injured by riding ATVs.
According to Reuters, ATV accidents are way more fatal than motorcycle accidents. Trauma surgeons and researchers have postulated that, people who are injured in ATV crash have 50% higher chance to die than that of motorcycle crash of same kind.
Do not lose hope yet. In this article, we will serve you with 15 remarkable safety rules for ATV riding.
ATV Riding Safety Tips
Rule 1: Obey the Rules
Let me tell you a funny story. Once a young man was learning how to ride a motorcycle. In his first class, he wrote down all the rules that his instructor taught him.
However, he was arrogant. He  told his instructor, "Who cares about rules! If I follow all the rules, I will miss all the fun."
His instructor strictly forbade him to ride motorcycle alone as he had zero practice of riding. But immediately after coming home, the young man took his motorcycle out and attempted to ride it.
He forgot one simple rule. He forgot to check whether his bike was in the neutral gear or not.
So, as soon as he applied the throttle, the bike jumped and he fell off. His instructor came to visit him the next day.
"Follow the rules, if you don't want to be a fool", his instructor told him with a satirical smile. So, what is the moral of the story?
Often we take the rules for granted and care less about it. In the suspense of the unknown, we loose our guards and try the unknown. But we should always follow the rules while riding ATVs. Because the rules are there to save our lives.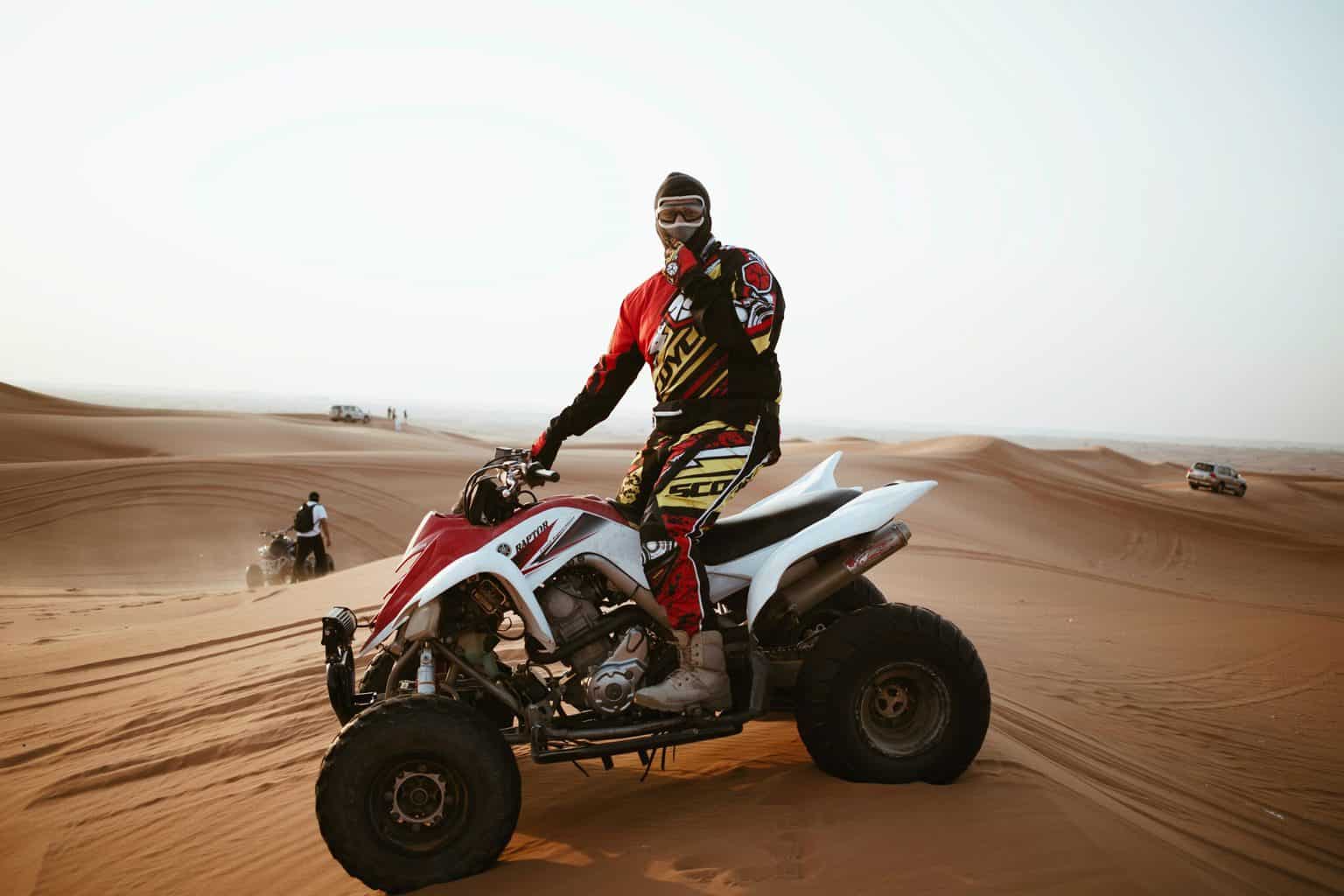 Rule 2: Choose the Perfect Ride
Before you start riding ATV, know which ATV is perfect for you. There is a wide range of ATVs available in the market. Variations can be found basing on sizes and types.
Some ATVs are more suitable for trail riding while others are racing materials. Difference can be seen based on the heights of users.
The power delivery of the machine also varies. Children under 16 years of age shouldn't ride ATVs that are above 90cc.
Rule 3: Know Your Ride
Before you go on to ride, you should know your vehicle. Check the following features of your ATV:
What is the handling characteristics?
How is the front and rear brake controls, separate or joined?
Does it have automatic clutch or manual?
Does it come with reverse gear?
What is the engine cooling system?
Does it come with a chain drive or belt drive?
Is it a one rider only vehicle or can you carry a passenger?
Does it come with tubeless tire or tube tire?
Remember the golden rule. The more you know about your ride, the less chance you'd have of crashing.
Rule 4: Wear the Protective Gears
ATV riding can be risky. Wearing the right protective gears in the right way will protect you from severe injuries. It will make you less vulnerable to crashes. Here's a list of the protective gears you should wear.
Helmet
Head is one of the most valuable organs in our body. It is also most vulnerable to crashes.
Therefore, you should always wear a quality helmet to protect your head. Your helmet should meet the following requirements.
It should be certified and approved by DOT (Department of Transportation) or ANSI (American National Standards Institute) or Snell for using in ATVs.
You should always wear full faced helmet to ensure maximum protection. Your helmet should fit tightly around your face. If your helmet is lightweight and loose, it is likely to drop after the first blow in a crash.
Your helmet should provide full vision of the front and side view.
Gloves
To keep your hands from drenching in your sweat or from icy cold weather, a pair of standard gloves is mandatory. Gloves will also protect you from bruise if you crash accidentally.
Eye-Protection
When you are on the road, anything as small as bugs can hit you in the eyes and blindfold your vision. Often, it leads to accidents.
Using the right kind of eye protective gear such as good quality riding goggles is recommended. Your goggles should be scratchproof and fog proof.
Clothing
You must wear full sleeve jersey and long pants to protect your skin.
Boots
A pair of high quality, over the ankle boot with low heel will safeguard your ankles, feet and lower legs.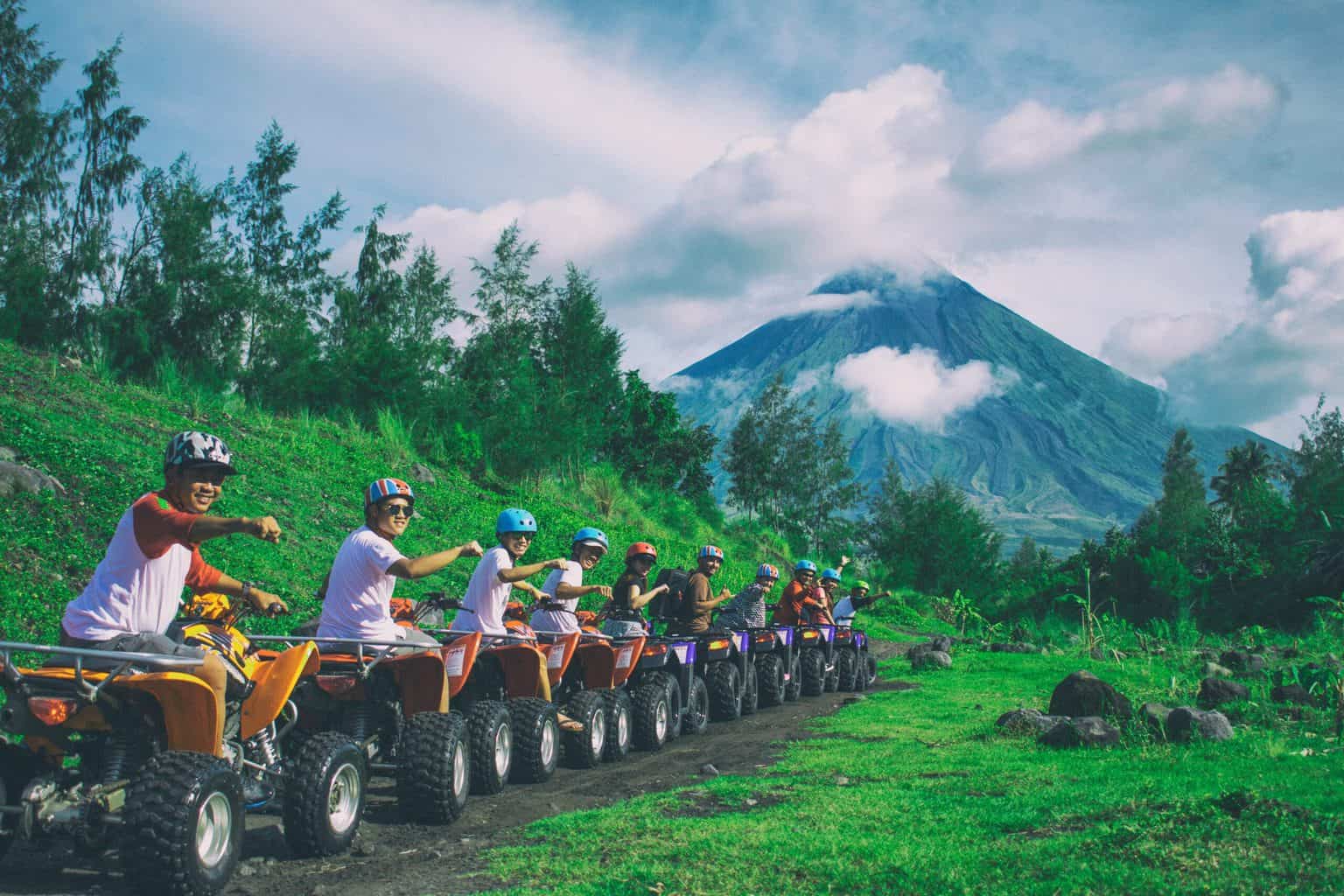 Rule 5: Check Your ATV Before You Ride
You should inspect if your vehicle is functioning alright before every ride. Regular Inspection may seem boring. But, guess what?
We've found that, around three hundred thousand car crashes occur each year in USA alone. Do you know why? Only because of brake failure.
So, here's a list of things to check on your ATV before every ride:
Check if your tire is fine. Adjust the air pressure.
Throttle response should be smooth and trouble free.
Ensure that the brakes are well adjusted and functioning to the full extent.
Inspect if your chain adjustment is ok. Lubricate your chain if needed.
Check if the lights and other tools are working fine.
We always recommend the riders to carry toolbox and first aid kit with them. It will serve them in emergency situation.
Rule 6: Do Not Ride in a Drunken State
If you are drunk or high on drugs, you should never ride ATVs. If you feel headache or fizzy, you shouldn't go for a ride. ATV rides require lot of concentration.
In case you are not fit for riding, call it a day. You have no rights to put other people to danger.
Rule 7: Choose the Road
Select the road you are going to be riding in and plan according to the road condition. Your riding strategy will also change with road condition. For example, if you are riding in sand, always carry a flag and do not ride fast.
If you are riding in a road which has water crossing, you should ride carefully. You should shift your weight to any direction to maintain balance.
It needs lot of practicing. Moreover, do not cross the recommended water depth for your vehicle.
Rule 8: Never Ride Alone
Choose your co-rider. Ride in a group. Do not compete with your co-rider by speeding up. Develop some signals for group riding which your co-rider can understand.
Maintain necessary distance among all vehicles when you are riding in a group. In tough situation, having one or two buddy rider may turn out to be a blessing.
Rule 9 : Never Carry a Passenger
If your ATV is not meant for multiple passenger, do not take any. Some ATV allows to carry a passenger alongside the rider. However, we recommend the rider to ride alone.
Rule 10 : Stay Focused
ATV is a fun ride. It is fairly easy to roll an ATV over and jump out in the last moment. But you already know by now that, ATV is a dangerous ride as well.
We recommend you not to try any tricks or stunts with your ATV if you are amateur. Furthermore, always stay alert on the road. Your full concentration should be on the road.
Rule 11 : Take a Break When You Are Tired
If the road is long, plan ahead how many times you are going to pause and where to. Do not ride if you are exhausted or feeling sleepy.
Rule 12: Do Not Ride in Private Property
It is unethical to ride on other people's property. Furthermore, if you damage private property, you may end up facing criminal charges.
Rule 13 : Practice
You should take a safe road and practice multiple times before you actually go for a ride. Practice will help you to refine your flaws. There are plenty of cool training courses available. You may subscribe to any of the course to be good at ATV riding.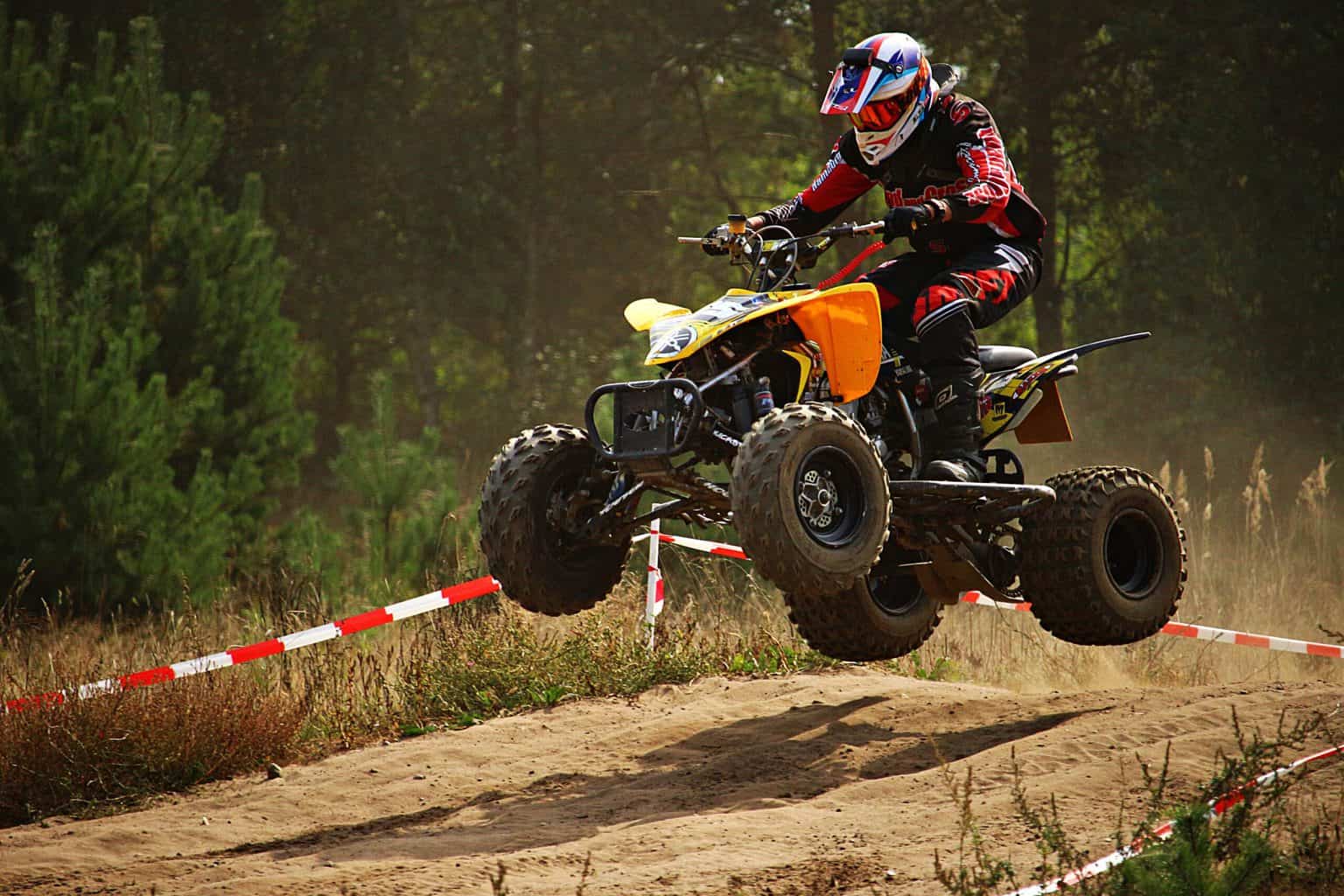 Rule 14: Get ATV Insurance Coverage
Choose the insurance coverage that suits you. Nobody is prone to accidents. So, it is better to be on the safe side.
Rule 15: Supervise Under-Age Riders
Do you know that, about 25% of ATV related accidents occur because the rider is under aged?
If your siblings or children are under 16 years of age, you should enroll them to a safety program first. Do not give them ATV above 90cc in any case. Children under 16 years of age are not permitted to ride high end powerful engines.
Conclusion
It is better to take necessary precautions than to regret. If you find these 15 tips helpful, feel free to share this article.