As an Amazon Associate we earn from qualifying purchases.
Wire connectors connect two wires. That is the extent of their functionality according to most people. But what if we tell you that there is more to it than meets the eye? So for all you aspiring tinkerers and handymen, let us dive deep into the importance of these intricate devices.
Top 10 Best Wire Connectors Reviews – Buying Guide
Yes, it is indeed true that wire connectors join in two or more wires together as advertised, what people don't tell you that these connectors also form a circuit. These circuits are then used in everyday appliances and industrial machinery among others.
They are so important that they can even decide the safety and functionality of the computer that you are using at home!
Therefore it is prudent that you are using the best wire connectors at your home and work to ensure that your electronic appliances remain healthy and stay pristine throughout its lifetime.
In case you don't want to read the entire review, we've rounded up the top 3 picks for the best wire connectors:
Brand
Wago 221-412 Splicing Connectors
Anderson Powerpole Connectors
I Tap 1 Pin Connectors by Brightfour
Product
Special Features
Replaces standard wire nuts for a more secure and robust connection.
Silver-plated copper contacts cut down power loss and increase efficiency.
Fits well for 20, 22 and 24 AWG stranded and solid core electrical wires.
Brand
Wago 221-412 Splicing Connectors
Product
Special Features
Replaces standard wire nuts for a more secure and robust connection.
Brand
Anderson Powerpole Connectors
Product
Special Features
Silver-plated copper contacts cut down power loss and increase efficiency.
Brand
I Tap 1 Pin Connectors by Brightfour
Product
Special Features
Fits well for 20, 22 and 24 AWG stranded and solid core electrical wires.
Wago 221-412 Splicing Connectors
Say goodbye to your nuts…wire nuts.
These Wago 221-412 Splicing Connectors are a delight to work with not only for its wide array of functionality but also because of its simplicity. They are of fine German craftsmanship and their build quality exceeds expectations considering that they are made for general use.
They come in three different sizes, supporting 2, 3 and 5 connections and connect wires over a range of 24 to 10 wire gauges. Although it's a very versatile product, stranded and solid wires work most with this particular model. They can also handle currents ranging up to 20 amperes at voltages up to 300vac.
Setting aside the technical mumbo jumbo, you might wonder what makes this product the top wire connector out there. The answer is simple – convenience! These bad boys are designed to completely replace wire nuts. Not only do they offer more functionalities than wire nuts, but they also do them better.
They can be made to work within minutes compared to hours aligning your wires with typical wire nuts, and they are much more robust and ensure a physically uninterrupted connection.
Highlighted Features:
Available in three different sizes of 2, 3 and 5 connections.
Has a connection range of 24 to 10 wire gauges.
It can hold currents of 20 amperes at voltages of 300vac.
Replaces wire nuts – more robust and easier to install.
Anderson Powerpole Connectors
Don't know about the horsepower in your car but as the name of Anderson Powerpole Connectors suggests, the power in your wiring systems has a new savior.
Electrically insulated exterior encloses fine silver-plated copper contacts. They work together to cut down powerless to negligible amounts. The efficiency of this product along with its build structure has made this a fan favorite for those who like to tinker and modify their vehicles to perfection.
These automotive electrical wire connectors support wire gauges ranging from 10awg to 16awg. The installation is fairly easy and there are instructions available online on Powerpole's website for a variety of different applications.
Since this is an insulated automotive wire terminal, a controlled cycle crimp tool is highly recommended when working with the product.
Let's talk about the outrageous 45amps of current that these auto wire connectors can house. A high current capacity makes this one of the best automotive wire connectors in the market, because vehicles are considered to have high current applications in their wiring.
Even though they are great for low voltage applications, the maximum voltage cap is around 240 volts. The range allows this auto wire connector to be viable with higher voltage applications as well.
Highlighted Features:
The housing has a high current capacity of up to 45 amps.
Electrically insulated exterior ensures safety and shields from shock hazards.
Silver-plated copper contacts cut down power loss and increase efficiency.
Supports wire gauges ranging from 10awg to 16awg.
It has a maximum voltage cap of 240volts.
Anderson Powerpole Connectors 10 Pair Genuine
Anderson Power Pole Connectors 10 pairs: 10 red housings, 10 black housings, 20 silver plated copper...
Silver has the lowest electrical resistance of any metal followed by copper and then gold.
I Tap 1 Pin Connectors by Brightfour
Go simple or go home. The I Tap 1 Pin Connectors by Brightfour is the epitome of that definition.
It has the design of a classic wire connector, but it does not come with any of the back draws that an older model would have. Although all the connectors for wire are easy to use, this particular product stands out because it does not require any adjustments beforehand.
You will not need to cut, strip, and peel or even solder the wires that are going to be used with this connector. The installation is quick and hassle-free and fairly self-explanatory. The connector head is transparent and it lets you see the single wire connections as you arrange them – simplifying the process even more so.
This product by Brightfour is just durable enough to be used as an automotive wire terminal in vehicle headlights, stereos and so on. They can also be safely tucked away as they are very flexible and do not snap easily despite their compact build. These traits make it great for LED installations as they remain almost invisible.
This connector supports solid core and stranded wires from a range of 18 to 24 wire gauges. However, not all 18awg wires can fit into this connector comfortably as 18awg wires can have slightly varying diameters. It is advised to buy the wires from the same brand if to avoid that issue.
Highlighted Features:
Transparent connector heads that makes wire installation easier.
Surprisingly durable and compact for its size, can be tucked away from sight.
Supports wire gauges from ranges of 18 to 24.
The wire doesn't need to be cut, stripped, peeled or soldered with this connector.
Brightfour Wire Connectors - Pack of 12 Low...
ROCK SOLID CONNECTION - Brightfour Wire Connectors solves the PROBLEM of loosening caused by the...
NO MORE SPLICING PESTY LITTLE WIRES - Wire taps have always been annoying. Our low voltage wire...
USE THE CORRECT WIRE - Fits well for 20, 22 and 24 AWG stranded and solid core electrical wires. As...
HTCELLE Lever Nut Connectors
Don't send a boy to do a man's job. We think of this example when talking about the HTCELLE Lever Nut Connectors.
The durability and sturdiness of these nut connectors lie in their build quality. As if that was not enough, they come with extra shielding due to having an insulated exterior.
This protects the lever nuts from corrosion and high temperatures. The anti-aging material in its core also ensures that the product has a long life.
The lever nuts are very easy to attach to the wires. You will not need any technician or tools to get the job done, this wire connecting kit comes fully prepared to make your life easier.
The lever is pulled down and the wire can simply be pushed inside, and once the orientation has matched, the lever can be closed back up. The transparent connector head allows you to easily configure the orientation of the wires and make sure it is being fitted accurately.
This electrical connector kit come in variations of three models – 2, 3 and 5 ported variants. Different combinations of solid core wires, stranded and flexible copper wires can be paired together with this product.
Once joint, the connector is tug resistant and can support a bit of weight. This makes it a perfect companion for decoration jobs or projects where you are working with garden lights or ceiling lights.
Highlighted Features:
The lever nuts are very durable and have sturdy construction.
Corrosion and high temperature resistant, also aging resistant.
Supports wire combinations of solid core, stranded and flexible copper wires.
Easy and fast installation, does not require additional tools to set it up.
HTCELLE Lever Wire Connectors, 75 Pcs Wire...
【Safe and Reliable】HTCELLE lever wire connectors housing is made of the best high quality PC...
【Practical and Space Saving】HTCELLE lever wire connectors is a reusable and creative connector....
【Universal Compatibility】Connect any combination of solid, stranded, and flexible copper wires....
T Tap Electrical Spade Connectors by Haisstronica
Just as when we thought we saw everything about wire connecting kits, we stumbled across the T Tap Electrical Spade Connectors by Haisstronica, which is an ingenious innovation.
This is the best wire connector product because it merges two types of wire connectors into one. It brings the top of both worlds from a traditional T tap connector and a spade connector. This flexible design lets you be creative with your wire connections and include a quick wire disconnect at every junction.
The copper contacts are made to have a thick tinned coating so that they don't easily bend when used simultaneously with thicker wires. The insulation at the junction is crucial due to the spade nature as you will be expected to connect and disconnect the wire terminal manually.
The configurations of the connectors are fairly standard, it supports wire gauges of ranges from 10awg up to 22awg between three variations of Red, Blue and Yellow connectors.
All the connectors for wires are insulated and the spade connectors have a nylon disconnect that is designed to lock tightly once placed into the T Tap connector junction.
It can be difficult to outline all the possible applications for such a unique connector at first but in the hands of a veteran, these devices will work magic.
Highlighted Features:
Functions both as a T tap connector and a spade wire terminal.
Insulated at the junctions for safety and shielding against electrical hazards.
The spade connectors have a nylon disconnect with a locking mechanism.
Supports wire gauges ranging from 10awg to 22awg.
Heat Shrink Butt Connectors by XUUAP
Pyromancy does indeed work magic.
When you first pick up the Heat Shrink Butt Connectors by XUUAP, you will notice its unusual construction. That is because they have soldering sleeves wrapped around them which are designed to seal the ends of your wire permanently.
The tube itself is damage resistant and is made with fire retardant materials to endure high temperatures. The durability of the materials has been reinforced further with the addition of successive soldering sleeves, but that is not their primary purpose.
This butt connector functions by taking the ends of two wires and seals them shut in each soldering ring, creating a junction. To do this, all you have to do is heat the soldering ring that is aligned with the wires until it shrinks and connects the two wire ends together. It is extremely easy to do and is done almost instantaneously.
These automotive electrical wire connectors are water-resistant and can be used around water bodies. However, they cannot function if submerged in the depths of water as the pressure will disrupt the connections and potentially cause an electrical short.
The butt connector supports wire gauges ranging from 18awg to 22awg. This auto electrical connectors kit turns manual soldering obsolete as it cuts the time to install connectors by more than half.
If you are looking for a sealant butt connector for projects that require soldering, then this is the best butt connectors for you.
Highlighted Features:
It is damage resistant and is built with fire retardant materials.
Soldering sleeves run along the connector that is heated to form wire seals.
Supports wire gauges ranging from 18awg to 22awg.
It is water-resistant.
It can be set up easily and reduce electrical installation time by half.
XUUAP 100pcs Solder Seal Butt Connectors 22-18 AWG...
Low Temp Self Soldering : with one step, you get a soldered, sealed, and insulated connection.
Shrink Tube is Thicker: Excellent stretch and mechanical damage resistance. Quality and durability...
Waterproof : Low heat solder and hot melt adhesive can produce perfect seal, protect electrical...
WAGO LEVER-NUTS 32pc Compact Splicing Connector Assortment Kit
Everyone loves nicely, neatly, conveniently boxed goodies, right?
Well, this kit will give you the same good vibe. WAGO LEVER-NUTS 32pc Compact Splicing Connector Assortment Kit comes with 32 lever nuts, packed in a transparent carrying case.
The package contains three types of conductors. You'll find 2,3 and 5 ported conductors in different numbers. They are a bit smaller (40%) than the 222 LEVER-NUTS series.
The transparent casing will help you have a glimpse of what you're getting. The use is pretty easy.
You just have to open the lever, tuck the wire and close it. A gauge at the side will let you know how much of the stripped wire you have to insert.
More amazingly, you can use these terminals over and over for temporary or permanent wiring. The connectors are organized through different compartments inside the box to help you find the right ones quickly.
Apart from house wiring, you can use them in RVs too. However, you have to be careful since these are not waterproof.
These terminals have a current rating of 20-amps and voltage rating of 600-volts. You'll also have a clear instruction on how to use them inside the lid.
Highlighted Features:
A set of connectors conveniently packed inside a transparent box.
The set consists of 8,10,14 conductors of 2,3,5 port.
The terminals are 40% smaller than the 222 series of LEVER-NUTS.
The devices are UL rated at 20 amps and 600 volts.
The connectors are divided in different compartments for easy access.
Baomain Red Solderless Wire Quick Splice Connector
Why spend hours trying to figure out how to the best wire connector kit works when you can simply snap your fingers together. The Baomain Red Solderless Wire Quick Splice Connector lets you join two wires together with a literally by just squeezing it tight.
It consists of a latch that is pulled up before plugging in two wires that you would like to co-join. The latch has a bladed base that stands perpendicular to the wires. When the latch is closed and squeezed tight, the wires are joint together into one.
It is often a good idea to have one wire extending beyond the back end of the snap lock terminal because this is going to be the output wire after the splicing.
Similarly, you can easily tap into an existing wire connection to extend it further or draw it out. Solid core wires work better in this scenario as they are easier to work with and form a better connection. The installation is simple and quick and requires no prior knowledge with connecting wire terminals of this type.
The connector fits in wire gauges ranging from 18awg to 22awg. In terms of construction, the body of the wire terminal is made with an insulated and durable thermoplastic. The metal contact blade that the connector houses is non-corroding as well.
Highlighted Features:
Snap lock connector that lets you tap into existing connections.
It has a thermoplastic body that is insulated and durable.
The metal contact blade which connects the wires is non-corroding.
It fits in wire gauges ranging from 18awg to 22awg.
Morris Products Insulated In-Line Splice Connector
As the saying goes, "never judge a book by its cover". The Morris Products Insulated In-Line Splice Connector has many surprises up its sleeves.
At first look, this product looks like an average run-off-the-mill splice connector that is expected to perform like the rest. But what if we tell you that this is one of the best electrical connectors out there. What makes this product stand out from other electrical connector kits?
The answer lies in its multiple layers of electrical insulation that turns it into a highly resistant and durable behemoth of a connector. The exterior of the connector is insulated with a high di-electric rubber with a rugged surface. On top of that, a vinyl coating is also applied to extend its lifeline even more.
The insulation enables the connector to operate in temperatures ranging from -49 to 194 degrees Fahrenheit. The insides of the connector are pre-filled with oxide inhibitors that prevent air and moisture to create corrosion in the wires. It also houses a 600-volt cable conductor that pairs with copper and aluminum wires.
They support wire gauges ranging from 2awg to 14awgs and saves you time while working with thicker wires as they are super easy to install with this connector.
Highlighted Features:
Heavily insulated rugged high di-electric rubber exterior.
Vinyl coating reinforces the connector and extends its lifetime.
It can work in temperatures ranging from -49 to 149 degrees Fahrenheit.
Pre-filled oxide inhibitors prevent air and moisture from corroding the wires.
Fits in wire gauges ranging from 2awg to 14awgs.
Morris Products Black Insulated In-Line Splice...
HEAVY DUTY INSULATION: Each black insulated in-line splice connector for various wire ranges is...
EASY RE-ENTRY: These dual-entry insulated in-line splice connectors offer easy re-entry for...
PRE-FILLED: Morris Products' black insulated in-line splice connectors are pre-filled with oxide...
Features to Consider for Wire Connector
These are just some of the primary things that are to be considered among many others. It is impossible to outline the perfect connectors for wires in a particular situation without a thorough assessment of various factors.
However, the buying factors dictated in this article are generic and thus become viable in almost all situations.
1. Water Resistance
The right connectors for your wires will always be the one that is covering all of your needs for a specific task. There are no "absolute best" when it comes to wire connectors. It all depends on what you are going to use this wire connector for and whether its attributes correspond to your requirements.
For example, you might want to run a connection that will be submerged underwater. For this, you will want a connector that is water-resistant and is built to withstand the pressure of varying depths of water.
2. Smooth Connection
Let's say you are in an area where there is constant electromagnetic interference and you want to set up a wired connection without the interference affecting it.
To successfully achieve this, you will want your wire connectors to have special features built-in that can negate and divert these interferences to assure a smooth running connection.
3. Application
It is necessary to assess and illustrate the application that is going to run a wired connection and its requirements before making a decision.
Some of the things that should be considered are the voltages and current that is going to pass through the wire. If there is a considerably large current path, then we would suggest you get a connector that can house a wire that is bigger and thicker and features an appropriate current rating.
4. Proper Insulation
Another thing to consider is the environment that the wire connectors will be planted on. If the connector is required to work in a hot environment then appropriate insulation is a must-have to prevent any damage.
Similarly, other hazardous invasions such as toxic gas and combustible vapors or liquids can be prevented if the wire connector is built with protection against these ailments.
Benefits of Using Wire Connectors
Time Management and Ease of Use
We cannot stress this fact enough. You don't want to take up hours daily just to work on wiring up one sconce in your house. It all adds up when you are working on multiple projects regularly.
Over time the wiring process will get hectic and tiresome, not to mention that it will be extremely time-consuming. On the other hand, you can use wire connectors to quickly hook up a set of wires and get them functioning in mere minutes.
This becomes especially handy if you are an individual with a lot of DIY projects or someone who is working with small appliances.
This is because these smaller jobs frequently require much smaller wires and intricate connections which can be extremely difficult to get right manually, but that all changes with a connector.
Wire Management
Another important management aspect is the tidiness of the wires you are working with.
You don't want to get jumbled up with wires especially if it's a project that requires a lot of connections. Not only does it create a mess, but it can also be potentially dangerous in the event of a short circuit or a connection malfunctioning.
You can neatly tuck connected wires away from sight, shielding it from any hazardous environment and making the appliance look better. After all, you don't want pesky wires sticking out from your beautiful garden lights.
Safety
Perhaps the most important benefit of using a connector for wire is the safety factor. And this safety factor goes both ways because it applies to both the appliance that you are working with and yourself.
Wire connectors can be used to string together wires in a hazardous area so they can be tucked away from potential threats that they may otherwise be exposed to – shielding them.
If a strong electric current flows through the wires, then a robust connector will do a good job at keeping the connection steadfast and secure.
Moreover, if there are multiple wires packed together in a small circuit box, then these wire connectors will form a barrier. This prevents one wire from making contact with another, resulting in dangerous short circuits and multiple failures.
Types of The Wire Connectors on The Market
There are hundreds of different types of the top quality wire connectors that are used all over the world, and more specialized types are being created over time.
It is impossible to list every single one, however, we will give you the rundown of the most common and the most important types of wire connectors that you will be using in your everyday projects.
1. Butt Splice Connector
One of the most common and widely used connectors, the butt connector is a cylindrical crimp connector with two ends that are used to create a straight splice.
2. C-Tap Compression Connector
These connectors are shaped like a "C" so that it is viable for two way splicing. They compress around their respective ends so that when a wire is joined in, a closed bond is formed, strengthening the joints. Electrical pig tailing requires C tap connectors and is its most desired functionality.
3. Closed-End Crimp Connector
The closed-end crimp connectors act like a seal. They are primarily used to close off stranded bits of wire, terminating their connection and rendering them dormant.
4. Spade Connector
Also known as fork wire terminals, this type of connector is mainly used in plug-and-play scenarios. They allow people to instantly connect or disconnect a running connection in electric boards and screw-type connections. Stereos and DVD players are the finest examples for objects that use this connector.
5. Lug Compression Connector
Similar to the spade connectors, the Lug Compression Connector houses the ends of wire inside them and then attach themselves to a circuit board or a metal conductor. This is designed to physically pass your connection from the wire directly to the circuit without the use of another medium.
6. Pin Type Connector
Pin type connectors link with wires and connect them to terminal blocks. Different variations of pin type connectors exist and it is possible to customize them greatly for specific wire terminals.
7. Split Bolt Connector
The vintage connector used in the past. The split bolt connector targets a set of specific metal wire ends and rigidly hold them together using a bolt and a screw. The metal wires are usually of aluminum or copper origin, although variations can exist.
8. T-Type Connector
A connector designed to have the shape of the letter "T". It is very similar to C tap connectors. The difference is, it connects the ends of three different wire in a "T" shaped arrangement.
9. Lever Connector
The poster boy of wire connectors. Lever connectors are the most widely used connector in every industry. It is also one of the simplest and beginner-friendly connectors.
It consists of a lever that has to be pulled down before sliding in a wire, after the wire has been placed, the lever is pulled down, ready to form a connection through the other end. Different variations of the lever connector exist such as two or three-way lever connectors.
10. Snap Lock Connector
The snap-lock connector allows connections without cutting or splicing wires beforehand. It consists of a latch that has a blade built inside it. This blade is used to splice the wires in the exact orientation of that specific snap-lock connector.
To use it, simply open the latch, stick the wires in together and close the latch and you are ready to go.
Frequently Asked Questions
What Is Crimping And Is It Necessary For Every Wire Connector That I Use?
Crimping is physically deforming the conductive metals inside the wire in specific orientations so that they can be joined together with other crimped wires. Crimping is necessary for every wire connector as it is the most important part of creating a joint between these wires.
Crimping is usually done with special tools such as a crimping plier but some connectors have built-in crimpers in them such as the snap-lock connector.
Are All Wire Connectors Insulated?
No. Many connectors for wires these days have a variety of different shielding other than just insulation. It is very important that you thoroughly scan a product and its attributes before making a purchase. Insulated connectors are slightly more expensive but it is well worth it.
Which Wire Connector Is The Most Suited For Two Way Splicing?
There is no absolute finest when it comes to choosing the a connector for your wire. The important thing is to evaluate the orientation of the wires that you want to connect. Once you have figured that out, you can choose from several uniquely oriented connectors for two way splicing.
Do All Types Of Wire Work With Every Connector?
No. This is a common misconception among many. Some connectors require the wire to have a solid core while others may require stranded wires. Many connectors can also demand to work with specific metal types such as copper or aluminum.
Most wire connectors are size-specific and can only fit in wires of a particular wire gauge range. For example, you cannot use a 22awg wire on a connector that can only house wire gauges ranging from 10 to 18awg.
You must know your wire and the connector for your wire before committing to a product as you wouldn't want your connection suffering because of incompatibility.
Are Push In Wire Connectors Reliable?
Push in wire connectors aren't reliable. There's a reason why professional electricians don't use them most of the time. Push in connectors are more likely to fail compared to standard screw terminal connections.
How Many Wires Can You Pigtail Together?
You can pigtail more than two cables in a box together.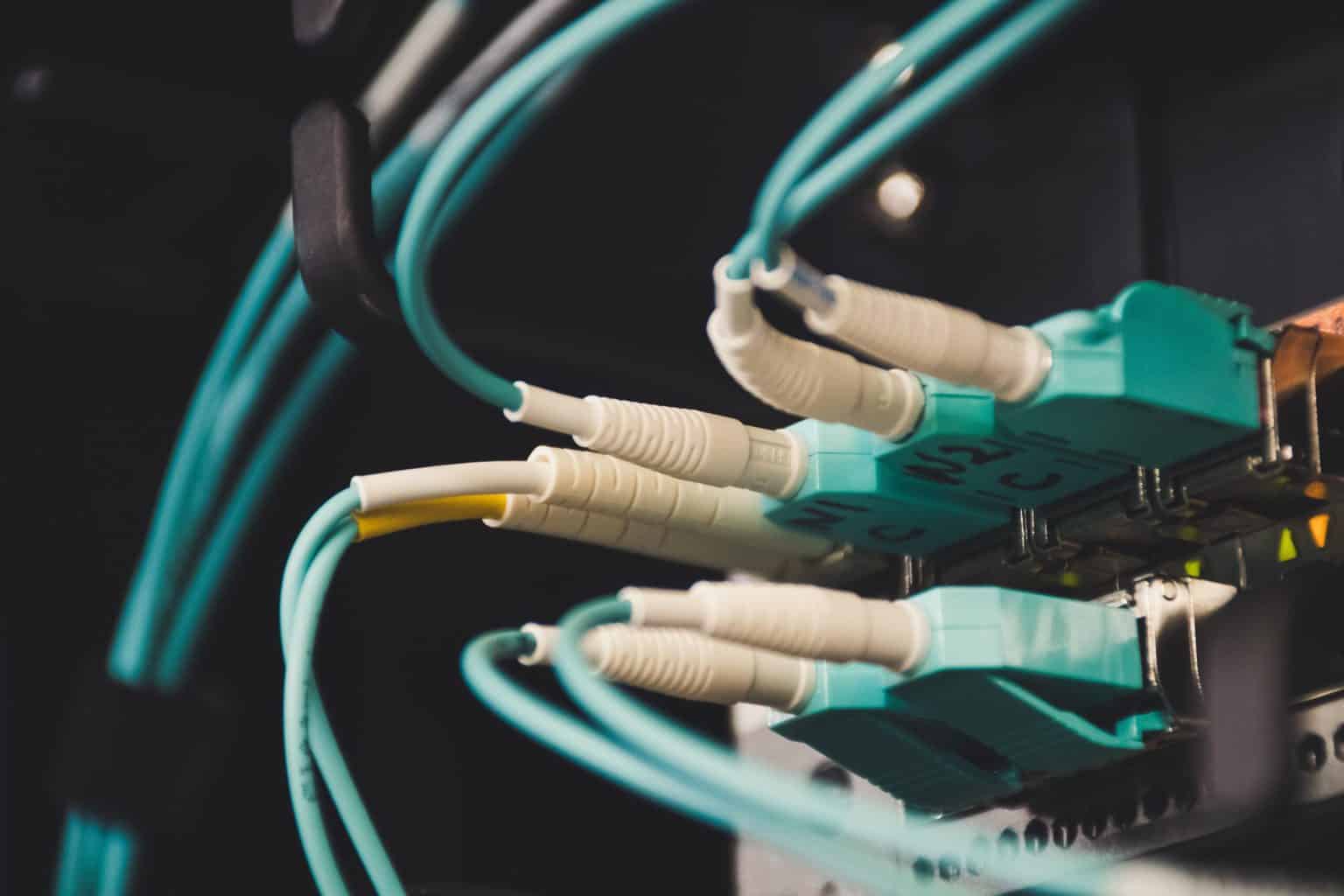 Conclusion
This article aims to clarify the vastly ambiguous field of wire connectors and sheds light on the different types and functionalities of various wire connectors.
The best wire connector will always be the ones that are fulfilling the purposes that you have set while also providing a robust, safe and steadfast connection.
The orientation and the applications of the connector is the most crucial aspect when choosing the right wire connector.
As long as you know what you are looking for and the specific requirements of the projects that you will be working on, each one of our recommended wire connectors will serve you to your satisfaction.